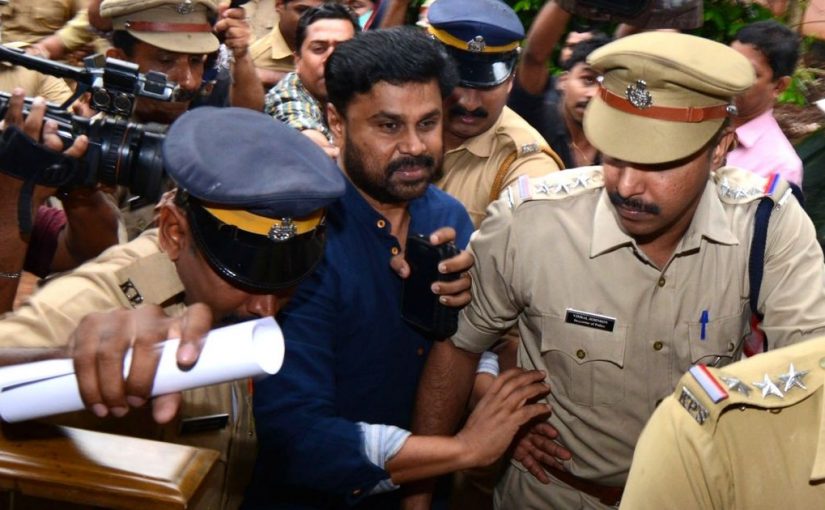 Today on a news channel, I saw a reporter approaching the police van and asking Dileep – "There is news that you are behind Kalabhavan Mani's death also. Is it true ?" Even though Dileep had nothing to reply, you could hear the reporter laughing on the air perhaps knowing himself the absurdity of the question he asked.
Dileep has been arrested by the police and they are verifying the evidence with him. His land dealings is being investigated. His membership has been removed from AMMA and producer associations. Till here, it is fine.
But it is not stopping here. Many film artists are tirelessly spending time on news channels with stories against him which we didn't know before and which they know everyone would just swallow now. News channels have made all sort of satires with jokes from the actor's own movies , though this is such a serious situation. The public are booing and shouting slogans against him whereever they see him , courts or hotels, not allowing the police to complete their duty. More stories are coming out where people are alleging Dileep with other crimes that have happened in the past.
Dileep doesn't deserve any support. He deserves to be hated. But at least exploiting on that hatred like this could wait until he is proven guilty.