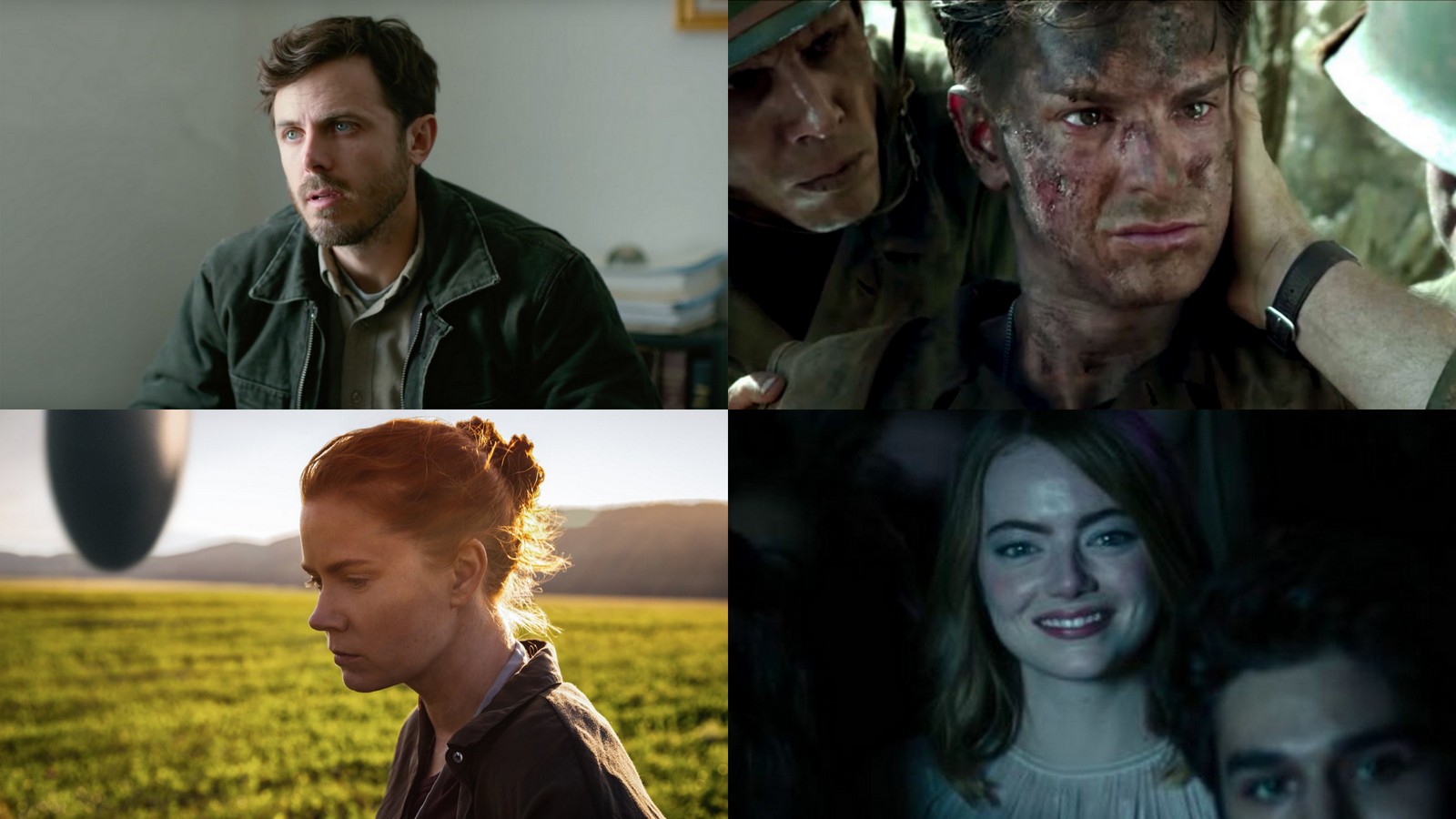 With 2 weeks to go for the OSCAR Night, here is a sneak peak into the 9 Best Picture Nominees this year and how I would rank them based on my viewing experience.
9) MoonLight:
Perhaps the most difficult to sit through among all nominees and slow paced. But handles a very serious theme efficiently. The one sequence I loved is where Mahershala Ali teaches the small kid to swim and then advises him on he should make his own path in life. Mahershala Ali ,if he wins the best supporting actor award , deserves it entirely.
8) Fences :

Works solely on the basis of excellent performances by Denzel Washington and Viola Davis. Denzel's scenes of conflict with his second son are intriguing and the characters's principle that he takes care of his sons because it is just his responsibility is amusing. The fact that it is adapted from a play might hinder the movie experience at times.
7) Hell or High Water:
Looked like a normal thriller for most part until the last 15 minutes which elevated the movie to another level. The final conversation between the two lead characters is well written , acted and  refreshing. Jeff Bridges as usual is brilliant.
6) Lion
"Based on a true story" is what does wonders to the movie as some twists and turns in the real life of Saroo Brierley both take you by surprise and warm your hearts. The bond between brothers is beautifully depicted. The background score is among the best this year. Dev Patel puts in an endearing performance too, especially in the climax. Watch out for a cameo by Nawazuddin Siddiqui.
5) La La Land
Slightly overrated in my opinion to win 14 nominations . Nevertheless a very good movie. The unconventional climax sets it apart from other romantic musicals. And Emma Stone should win the best actress award hands down. Her audition scenes are pure gold and the camera just don't hesitate to zoom in on her face no matter how long.
4) Hidden Figures
The true story about unknown black human "computers" who helped the NASA in 1960s. There are few really goosebump scenes – especially one where Katherine yells at her boss explaining why she is away 40 mins everyday from working hours and another where she impresses a group of whites in a conference with her unbelievable math skills.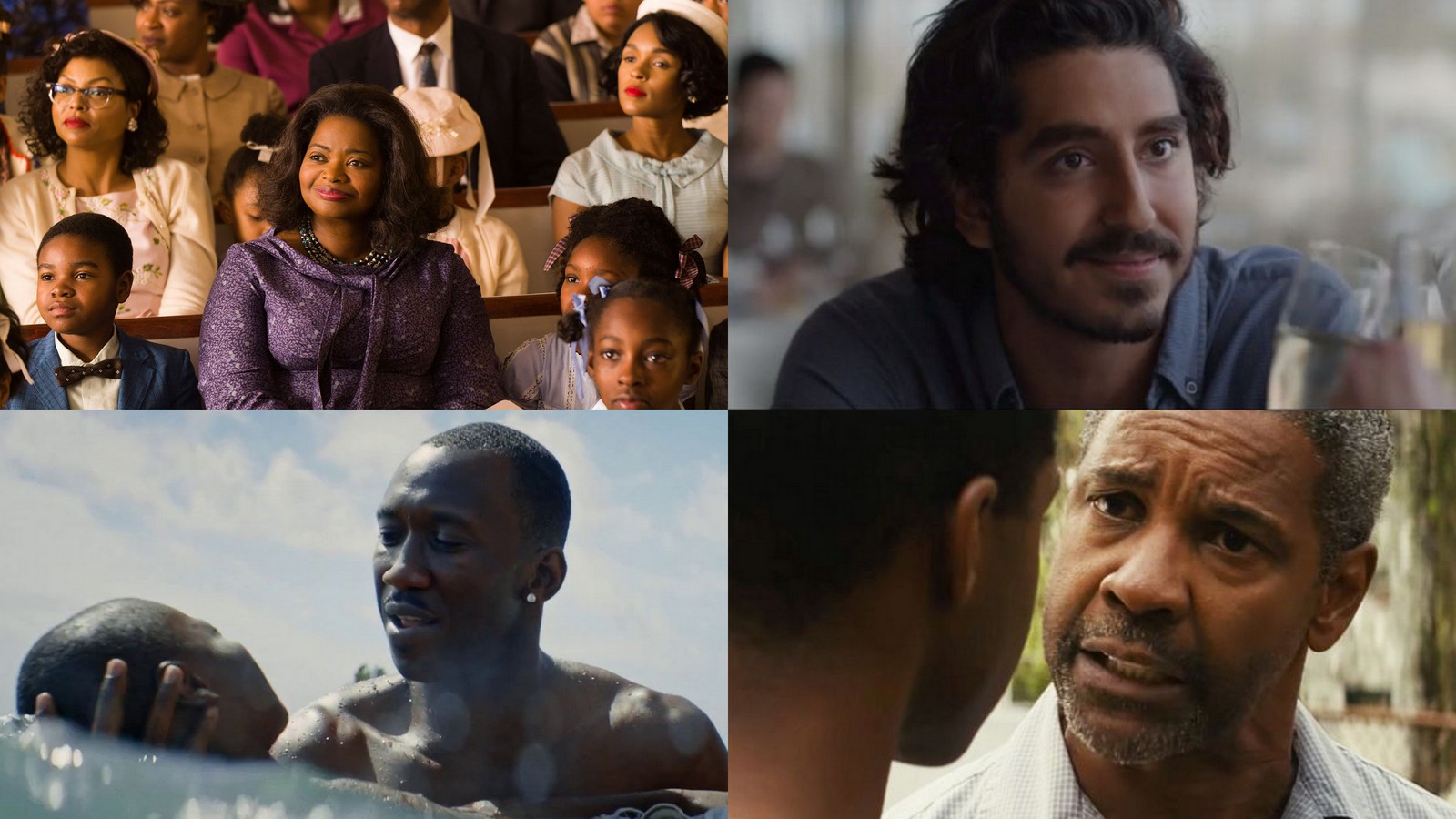 3) Hacksaw Ridge
Another inspirational true story and a great one ! Andrew Garfield gets into the skin of the real life hero Desmond Doss that you completely adore and empathize with him during his pains and heroics along the movie. The movie's last few moments particularly between Garfield and Sam Worthington is an absolute winner.
2) Arrival
"If you could see your whole life from start to finish, would you change things?" – A dialogue that sums up the whole movie in one line. The delicious twist to our perception that any alternate scenes that pop up in between the present is always about the past. A haunting background score. A stunning climax which is both twisty and emotional.  And finally Amy Adams. Why she did not win a best actress nomination still stuns me !
1) Manchester by the sea
The most beautiful Hollywood movie I saw in 2016. I have seldom seen tragedy so "originally" portrayed in an English movie. I really hope Casey Affleck win the best actor award though it is not a sure bet yet. Three moments from the movie particularly stay with you for long. First -Casey's reactions in the hospital to the news his brother is no more. Second – How his flashback is finally revealed when he is asked to take custody of his nephew ( rarely has the movie frames between past and present been so seamlessly interwoven) . Third – Where he and Michelle Williams meet up and try to talk about the tragedy that happened in their lives but break down without finding words to express themselves