* Spoilers ahead*
When Amal Neerad made Big B in 2007, it did not make much waves in Box Office. That was an era when lot of film-makers excelled in big commercial entertainer Cinema. Anwar Rasheed had Rajamanikyam and Chotta Mumbai. Joshiy still was in fine touch giving us Naran and Twenty20. Hariharan showed he still has it in him with Pazhassi Raja. Over years though, lot of things changed. Anwar Rasheed and Aashiq Abu went into making different genre of movies. Lot of old commerical hit filmmakers started showing decline. Lijo Jose Pellissery and Dileesh Pothan arrived and revolutionised the way Malayalam movies were overall made. Fahadh Faasil joined and a wave called Realistic Cinema started.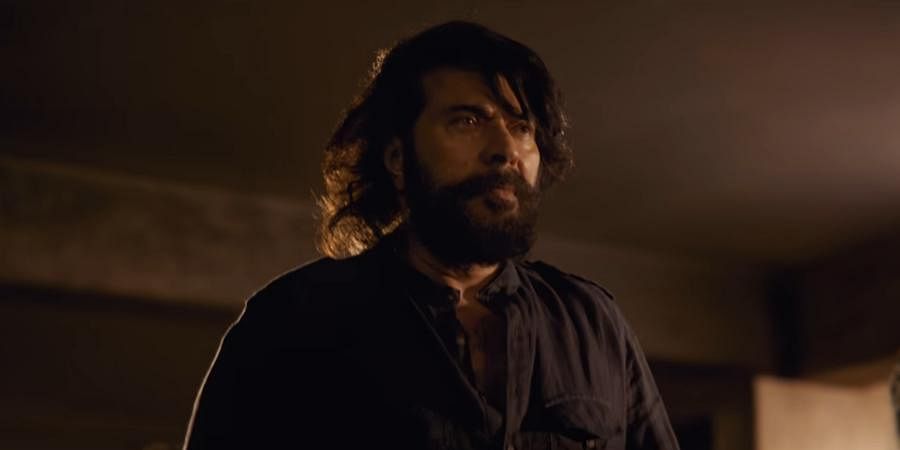 One man though did not change. Amal Neerad continued to make movies with what was his signature style from Big B. He still used slow motion and big visual scale in his movies. Some of his movies did not click. Only few made money in box office. But Amal Neerad stuck to his core style of film-making. When we are in 2022 now, Amal Neerad remains one of the very few talented filmmakers in Malayalam Industry who can make the Mass entertainer genre work in the old fashion.
Bheeshma Parvam's strength is utlmately Amal Neerad's making. You may have few apprehensions on the screenplay(though its mostly good) towards the end. But there is not a single frame that falters in Amal Neerad's entire execution. From the first frame where an auto driver explains how the Anjootikaran family is setup, Amal makes fine use of Anend C Chandran's camera and Sushin Shyam's BGM to keep the viewers engaged the whole time. This is a fine achievement considering Bheeshma Parvam doesnt switch locations much and revolves mainly around the house where even Mammootty stays most of the time.
Perhaps one area where Bheeshma Parvam even surpasses above most other Amal Neerad films is a screenplay where almost all the characters are well developed and have enough space. Similar to how this scripting technique- where the film is not all about the lead superstar -worked in Lucifer few years back, it pays rich rewards in Bheeshma Parvam too. Amal Neerad and Devadath Shaji create a set of memorable characters who are all given proper backstory and scope to score on screen. Right from the introduction, there is efforts spent on each character to make viewers understand if they are on the side of Michael(Mammootty) or if they are his enemies – explaining reasons on why do they not approve of him.
Each dialogue and scene is cleverly written with an intention to reveal more later. Michael telling Shivankutty(Abu Salim) to not call Ajas (Soubin Shahir) when they go for the first fight is just one line left for the viewers . But it lets you think on why Ajas is different from others and if there is more to come in the second half. The script spends enough time to cause friction between Ami(Sreenath Bhasi) and Peter(Shine)/Paul(Farhaan) around the building where Ami is about to start a cafe in the first half, before it turns a lot more worse in the second half. When Ajas scolds his brother Ami in front of others, the camera takes a moment to capture Rachel(Anagha)'s disappointed face before the script even is about to cover the relationship between both. This is a director and screenplay writer who have done enough homework before making their product.
The casting is almost perfect. Shine Tom Chacko once again leaves a big impact. This actor has such a magnetic screen presence that he can hook you to screen and perhaps not let you notice any one else when he is in the frame. Soubin Shahir is a revelation. He gets the best role in Bheeshma Parvam, one where you dont expect him usually and he carries it off convincingly . The scene where Soubin breaks down and cries just re-assures the immense talent he has. Farhaan Faasil got more screen space than I anticipated and performs better than expected as well. Jinu Joseph has now turned into a very bankable actor. Mala Parvathy gives the occasional laughs. Its pleasing to see Nedumudi Venu and KPAC Lalitha get to perform so fine in even limited space they get. What great talents would we be missing from now!
And then there is Mammootty. The actor is 71 now and still doesnt make a single misstep when choosing or performing in offbeat movies, even in recent years. But a good commerical entertainer script has eluded the "Superstar" for a very long while . When it finally clicks now, the actor unleashes both the performer and star in him equally. He benefits from the fact that Amal Neerad stages most of his scenes well particularly in the first half. The time taken to patiently introduce him on screen – after you hear from all the characters about Michael and after you are shown how the mother and daughter explains their plight to Michael and asks him for his help – It is old shool but once again works. When Michael sits in the dining table and carefully watches the interactions between Peter and his wife or whenever he talks about his adoration for Alikka, his wife and kids – Mammootty's ability to give a scene what it needs in exact measure is in abundant display here. Finally when he walks in slow motion, Sushin Shyam is in serious business as the music director gives one of his best background scores till date.
There are also things in Bheeshma Parvam that could have been different. The climax portions are easily predictable (where it takes inspiration from Godfather) and a little too convenient for the hero than it should be. Even when other characters are written so well, wonder if more depth could have been added to Mammoootty's Michael. Could the Anasuya Bharadwaj track for him be replaced with another sub-plot that lets viewers have more emotional connect with him? Even when Soubin Shahir does a great job, could a more popular face like Fahadh Faasil have done more wonders as Ajas ? Especially with the character's importance in second half and with how Fahadh and Amal has a stupendous track record before ?
Despite its minor flaws, Bheeshma Parvam is a winner. At a time when big scale commercial entertainers with great quality is not easy to find in Malayalam Cinema, Bheeshma Parvam offers a refreshing change. Amal Neerad's determination to stick to his style of film-making, when most others around his changed, may have ended up being a great decision.
Also read –Why Mammootty's return to storming boxoffice at 71 is an amazing story