It's 1995. This is perhaps the first time that I am watching a Mammootty movie on big screen as a kid. The theater is Shenoys in Kochi. You don't have online booking then. There is unbelievable rush as the crowd is in long queue for more than 2-3 hours in front of the theaters to buy the tickets. There is police to control this crowd. The movie starts. As Mammootty completes each of his iconic dialogues in the film, there is huge applause, cheers and whistles. This is perhaps the first time, I realize what a superstar can do to an audience in a movie hall.
The film was The King and Mammootty was 44 years old then. The King's audio cassettes would also create records as I remember Mammootty's dialogues from the film being played at places I go then just like they play songs !
It's 2005. Watching Mammootty and Mohanlal movies on the first day of release has become a habit now. You realise they are big stars. You realize watching them with an electrying crowd on the first day is a fabulous movie going experience. Now the theater is Anand in Chennai. When Mammootty started with a different slang, I was little sceptical. I doubted if he could carry off the entire film in this way. But to my surprise, not only did he nail the slang for both mass and emotional scenes, he reinvented his comic timing. How he completely transforms to a different character for a mass commercial entertainer movie still amazes me and it remains the best performance I have seen by an actor in this genre.
When I came out of Anand theater, I was thrilled. I told this to my friend who accompanied me. But he tried to understate the experience and said it was just an okay movie. What's interesting though was two weeks later he called me and said he watched the movie a couple more times from theater !
The film was Rajamanikyam and Mammootty was 54 years then. Rajamanikyam became such a sensation. His slang and dialogues would all become part of pop culture. Many viewers would return to theaters for watching the flm again and again.
Between 2005 to 2010, Mammootty did more successful commercial movies. In 2007, Big B didn't click in boxoffice, but Bilal would become one of his most iconic characters. Mammooty would have launched one more talented director to Malayalam Cinema. In the same year, Mayavi was a big hit too and is still a great fun movie with immense repeat value. In 2009, Pazhassiraja had class and did make numbers in the boxoffice. He would team up with another debutant commercial film maker-Vyshakh in the superhit -Pokkiriraja. At the end of 2010, he also gave the entertaining Best Actor.
Nothing was as big as Rajamanikyam but Mammootty still made his presence felt in boxoffice with superhits until 2010.
After 2010 though, Mammootty started to see a decline as far as the boxoffice numbers and the quality of his commercial movies were considered. Dropping out of Drishyam in 2013 would turn out to be one of the backfiring decisions in Mammootty's career as Mohanlal would grab the chance with both his hands and put an end to his bad phase. Mohanlal would then go on to concrete his status further with Pulimurugan in 2016 and Lucifer in 2019 making money that was not known to Malayalam Cinema before.
Meanwhile Mammootty has his own selections to blame as none of his commercial movies could find a connection with viewers perhaps barring only Immanuel in 2013. In offbeat genre, he continued to create wonders like Munnariyippu(2014) and Pathemari(2015). Mammootty continued to indicate to the viewers that his skills as an actor is as intact as ever. But the list of commercial movies that came with big hype and then sank was too long in this period – From King and Commissioner in 2012 to Gangster in 2014 to Mamangam in 2019. Mammootty started signing movies left and right – a lot of them not even meeting minimum quality- Train, Face to Face, Kammath and Kammath, Fireman, Thoppil Joppan, Parole – its a list that everyone wants to forget.
Not to say that Mammootty did not occasionally find hits in this period in Bhaskar the Rascal or Great Father or Abrahaminte Santhathikal. But you look back at those movies, you still see several issues in those films. They were far from satisfying . Neither they had the repeat value of commercial entertainers that Mammootty used to give before 2010. In Madhuraraja, it was disappointing to see Vyshakh try and repeat out some of the sequences that he already tried in Pulimurugan and turn it into a half-baking experience. So was Shylock with an entirely disappointing second half and where the makers struggle to write proper dialogues for the superstar and just find it convenient to pick and copy from Tamil superhit movies. As a performer that ages like fine wine, Mammootty would continue to shine in offbeat movies- Peranbu and Unda.
It was safe to say for a long period of 12 years, Mammootty has never got a commercial script selection completely right.
Then in 2022, Bheeshma Parvam released. Mammootty is 71 years now.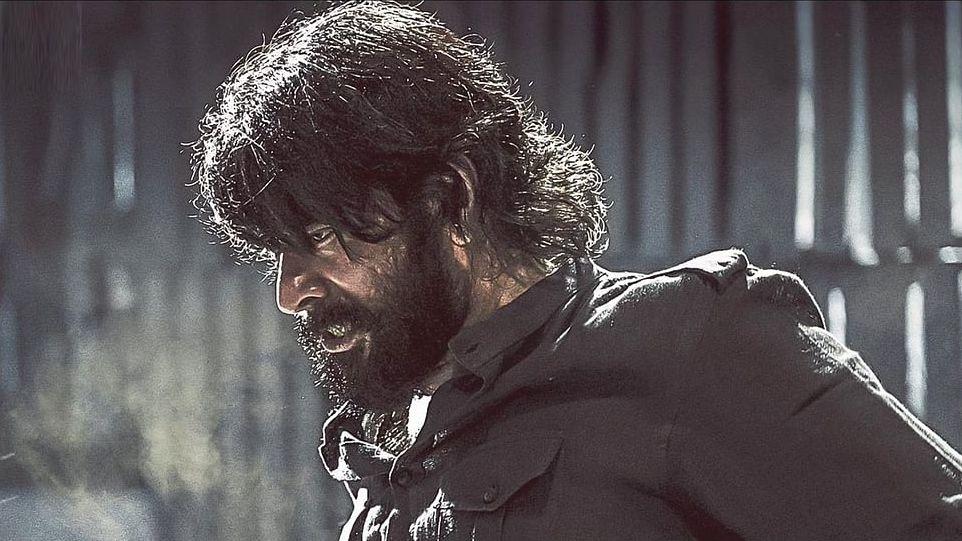 On Thursday, 3rd March, I was looking to book Bheeshma Parvam in bookmyshow in Bangalore. I was surprised to see only one show at many multiplexes. I thought this was the way forward even for big Mammootty films. This may be the reflection of his star power at present. Or maybe it was the conflict with so many other movies like Hey Sinamika, Naradan and Batman. When I went in for the show , it was houseful. For a change , it was not just the intro where Mammootty got cheers and applause. It continued throughout the movie. Perhaps realizing he has got the right script, director, BGM and supporting cast combination after a long time, Mammootty gives this film his everything. When he walks in slow motion to the garage for the first fight, the audience goes animated. When he puts in a brave smile and ask the goons to come and attack him in the second fight-completely exhibiting the character's traits – the audience goes animated again.
I realized he has turned clock back to the times of The King and Rajamanikyam on how he could put an impact on theater audience. But still I did not see the boxoffice rampage that was about to follow.
In Bangalore, on Friday, the multiplexes would increase the shows to 2. On Saturday, they increased it to 3 and on Sunday , some centers put in 5 shows. On Monday, one multiplex has 6 shows. I read most centers across India or overseas had similar stories to share. As the weekend completes, many new boxoffice records would have been registered. The superstar has bounced back.
One could argue that its time for Mammootty to turn away from such mass movies and stop doing stunts that do not look believable for his age. But Mammootty doesn't want to give up. We have seen how his "Never say die" attitude has done wonders to his performances in offbeat films over years. He has done the same now as a superstar. You could tell the actor that he has achieved everything possible at the boxoffice years ago and may be its not possible for him to do it again.
But Mammootty's response once again has been – " Not everything. Not yet".
Also Read – Bheeshma Parvam Review