"My daughter likes you so much and is so obsessed with you. Don't you feel the same for her ?"
"I don't know sir. Your daughter is very lucky. She can say what she feels anywhere. But look at me. I have to die so many times before I can say what I feel"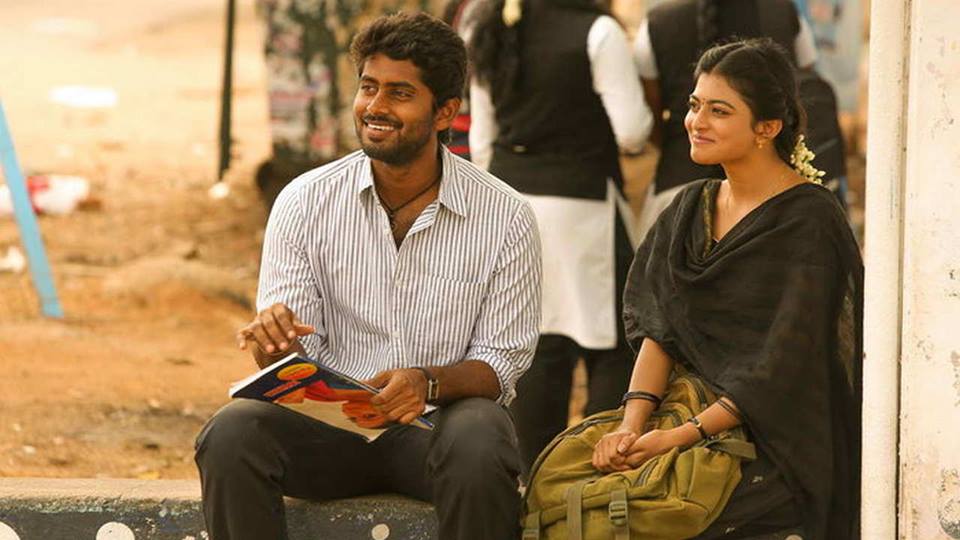 In Pariyerum Perumal, Mari Selvaraj writes one of the finest lead characters in Tamil Cinema as he delves into the issue of casteism more deeply and boldly than the likes of Kaadhal and Sairat. Romance is a core part of the movie and still it is not what the movie is all about. The movie revolves around the turmoils Pariyerum Perumal has to go through because he belongs to an oppressed caste. He could have run away, but he decides to stay back. He knows he cannot make a big change, but he wouldn't give up until he tries. He would fight, fight and fight against all odds until he make sure he survives . Pariyerum Perumal is bold. But he is not entirely heroic or larger than life. This is fabulous character development.
In a beautiful scene from the movie, Perumal after have gone through humiliation decides to give up his seat at the last row in college and move front to the second row. When he notices his adversary is standing out, he runs into the classroom before the latter, occupies the seat and etches his name on the desk. When the others enter the class, he opens up his arms like a king who had occupied his throne. It is a small win for him, but you cannot help but smile and join him in his pride and happiness. Actor Kathir delivers one of the most exemplary performances in recent times as he makes you completely root for the lead character in the movie. Santhosh Narayan's breezy back ground score just aids in adding more grace and elegance to an already class movie.
Pariyerum Perumal is a masterpiece. For Tamil Cinema though it is just one of the gems that it has been producing in recent weeks. What a great second half this industry is having in 2018 !
Follow me on Twitter:
Follow @fahir_me