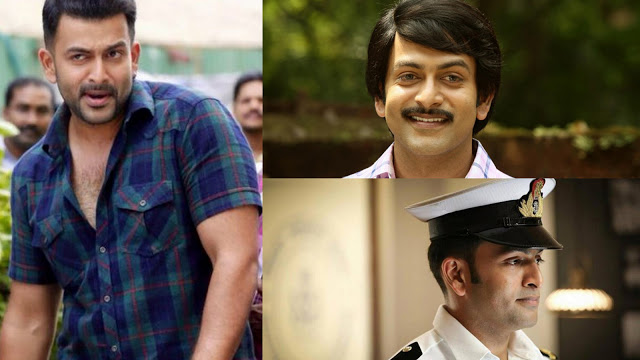 "I don't want to be known or tagged as a Superstar". When Prithviraj told these words in 2010 , we mocked at him . We called it an amatuerish and arrogant comment by someone who still had to travel long to say anything like that. 6 years later as 2015 ends , we realize how Prithviraj had stayed true to his words and stood by the same principle. Today we realize that the actor has used it rather as a license or liberty to do movies that he believe in .
Prithviraj could bring the movies out exactly as how he wishes and still turn them to immense successes among audience and critics alike . He don't carry the burden of expectations that a superstar carries nor does his writers or directors have to implant scenes or songs that usually pleases the fans of a superstar. With two huge blockbusters among other hits and memorable performances at the close of 2015, Prithviraj is now fast rising to the most trusted brand in Malayalam Cinema.
Picket 43 was Prithviraj's first movie in 2015. Since it was a follow up to Major Ravi's Karmayodha and Kandahar, many even said that this was a project that Prithviraj should have avoided at this point of his career. But to everyone's surprise including me, it turned out to be a very neat patriotic movie about a nice bond between the soldiers who stay day and night alone to guard the borders of the nations. The moments towards the climax when Prithviraj gained his strength and fought back the terrorists evoked goosebumps and the scene where he waves in excitement at Javed Jaffrey after knowing his friend is alive showed the signs of a lot matured actor.
Ivide might have fell flat on the box-office but it was still an important movie for the actor. All those who made fun of his wife's comments 'South India's only actor who knows English' found themselves having a tough time to enact his dialogues with American accents in dubmash contests ! Nivin Pauly was winning all the accolades for his Premam that released the same day but Ivide also showed the audience how he would have to work a lot harder to match upto Prithviraj when it comes to heavy intense roles.
Double Barrel which the actor also produced was a huge disaster but one has to admire the actor to try out experimental movies rather always choosing the safe zone. Also commendable was how he placed this movie cleverly just before the release of his other movies with huge potential and bounced back pretty easily.
For past few years, Prithviraj had gained reputation as an actor who is sharp in selecting his scripts but his detractors had still pointed out that he has not been giving huge blockbusters. Ennu Ninte Moideen closed that argument and in a huge way ! Today it stands as the second biggest blockbuster in Malayalam Cinema History only behind Drishyam. That Prithviraj is now among our best to portray true life heroes is well known but how he shone as the romantic hero amazed us further because romance has been one genre where he had few chances to do movies in. The sequence where he meets Parvathi after few years and asks when they would have a life together would go down as actor's finest acting moments.
Now when it rains it pours as Amar Akbar Anthony joined Ennu Ninte Moidheen to be another huge blockbuster. For an actor whose weakest point is comedy , one would call it a risk to act alongside his brother and Jayasurya who both carry good comic timing. But then 2015 was a year where Prithviraj worked hard on all his limitations. He stood equally strong to his co-actors in the comedy scenes and we were in for a huge treat. The scene where he and Indrajith go out to take revenge for their friend had us laughing our hearts out in theaters.
I was not personally impressed with Anarkali but  I could sense the hugely likable image Prithviraj has formed by now found favour with the audience. Once again admirable was his intent to be part of a simple love story only as one of its characters without any scenes or songs that a star would bring in to please his fans. The result was another success for the actor in a genre that he had not tried much before.
2015 would end as being the most significant year of Prithviraj's career. It is the year where he broke the shackles to give very huge box-office blockbusters on his own and also found success in genres like romance and comedy where he has least exceled in the past. His keen sense to pick up the best of the scripts around is still intact and the ability to take us close to true life heroes is only getting better and better. 2015 was a great year to many actors in Malayalam Cinema but I guess it is safe to say that it belonged to Prithviraj Sukumaran the most.