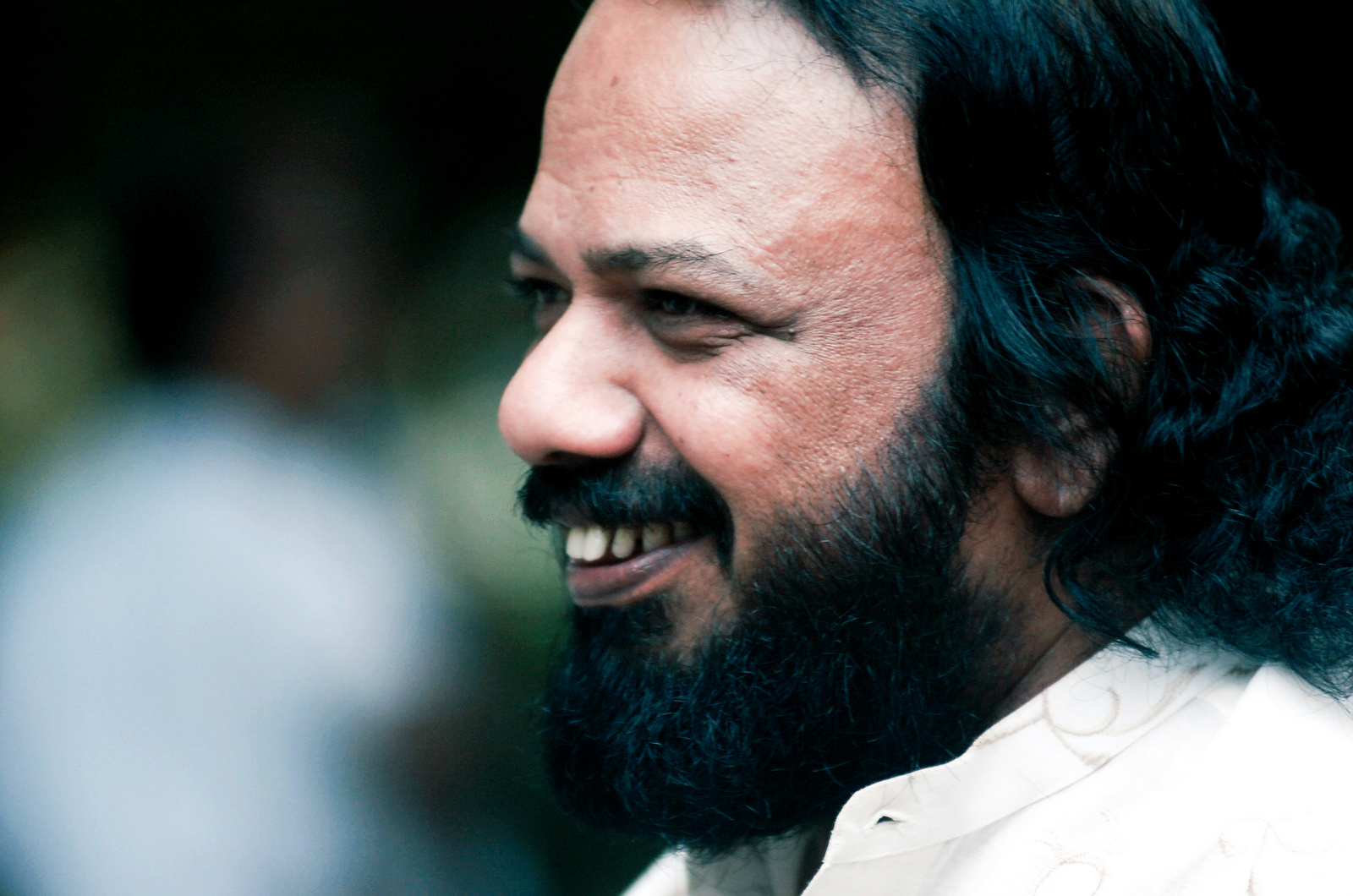 All great actors attained their heights because they were able to portray some great characters written for them. For someone whom histrionics is his biggest strength, Mammootty's most memorable characters include Amaram's Achootty, Thaniyavarthanam's Balan Mash and Valsyalyam's Raghavan Nair. The rest of India came to know about Mohanlal when he first got the special jury National award for Kireedam's Sethumadhavan and then the Best Actor National award for Bharatham's Gopinathan.
All these characters were given birth by Lohithadas.
Lohithadas arrived in Malayalam Cinema in 1987 by winning the state award for his very first script, Thaniyavarthanam .  It was a heartbreaking story where a society concluded themselves that a man had to be mentally ill and offered him no way out of it. I recall two scenes especially for Lohithadas's terrific writing. First in the classroom where Mammootty advises his students through a story of a boy who flies the kite . Second where Mammootty introduces himself as the neighbor to the groom's party who had come to visit his sister. 
Two years and five movies later, he gave us the classic, Kireedam. When Achuthan Nair asks his son to drop the knife and Sethumadhavan cries out loud to the sky, what we saw is perhaps the most tragic climax ever in Malayalam . A man whose dreams were shattered when he had to fight a goon to save his father, Sethumadhavan would find a place among the best characters of Malayalam movie history. Lohithadas though was still not content with what he had done in 1989.
The same year , Lohithadas had a tale that was much ahead of its times. Dasharatham was the story of a man who didn't want to marry but still wanted a son of his. Rajiv Menon would have sounded crazy to the audience then which perhaps explained its box-office failure. But today the movie has a classic status .Today we cannot help end up in tears whenever we watch Rajiv saying 'Annie mone snehikunna pole maggie ku ene snehikan pattumo' 

In 1991's  Bharatham, Lohithadas told how jealousy and one-upmanship came in between the bond of two musician brothers. When Gopinathan recognizes his brothers clothes and sobs silently holding them tight in the police station, Lohithadas set the stage for one of the actor's finest moments of acting. The same year, he teamed up with director Bharathan and Mammootty in Amaram to tell a fisherman's unconditional love for his daughter. Who could forget its climax too when Achootty with a broken heart went back into the sea. 
In 1992, Lohithadas's collaboration with Joshiy for Kauravar saw him taking a small deviation from the usual themes that he wrote . Result was one of our finest revenge thrillers. In 1993, Lohithadas had another fine story of two brothers to tell in Valsalyalam. But it is to Lohithadas's credit that it still didn't look similar to any of his previous scripts. 
Though powerful tragic stories had always been Lohithadas's forte, he had also written some light lovely family entertainers teaming up with Sathyan Anthikad for Kudumba Puranam, Sasneham and Veendum Chila Veettu Karyangal. The scene in Kudumba Puranam where Balachandra Menon and Thilakan fight over money is pure genius writing. They just started a normal conversation. They they got into details on how much money Balachandran Menon spend for the family. Finally they end up breaking ties. This is another instance of how life-like Lohithadas write his scripts.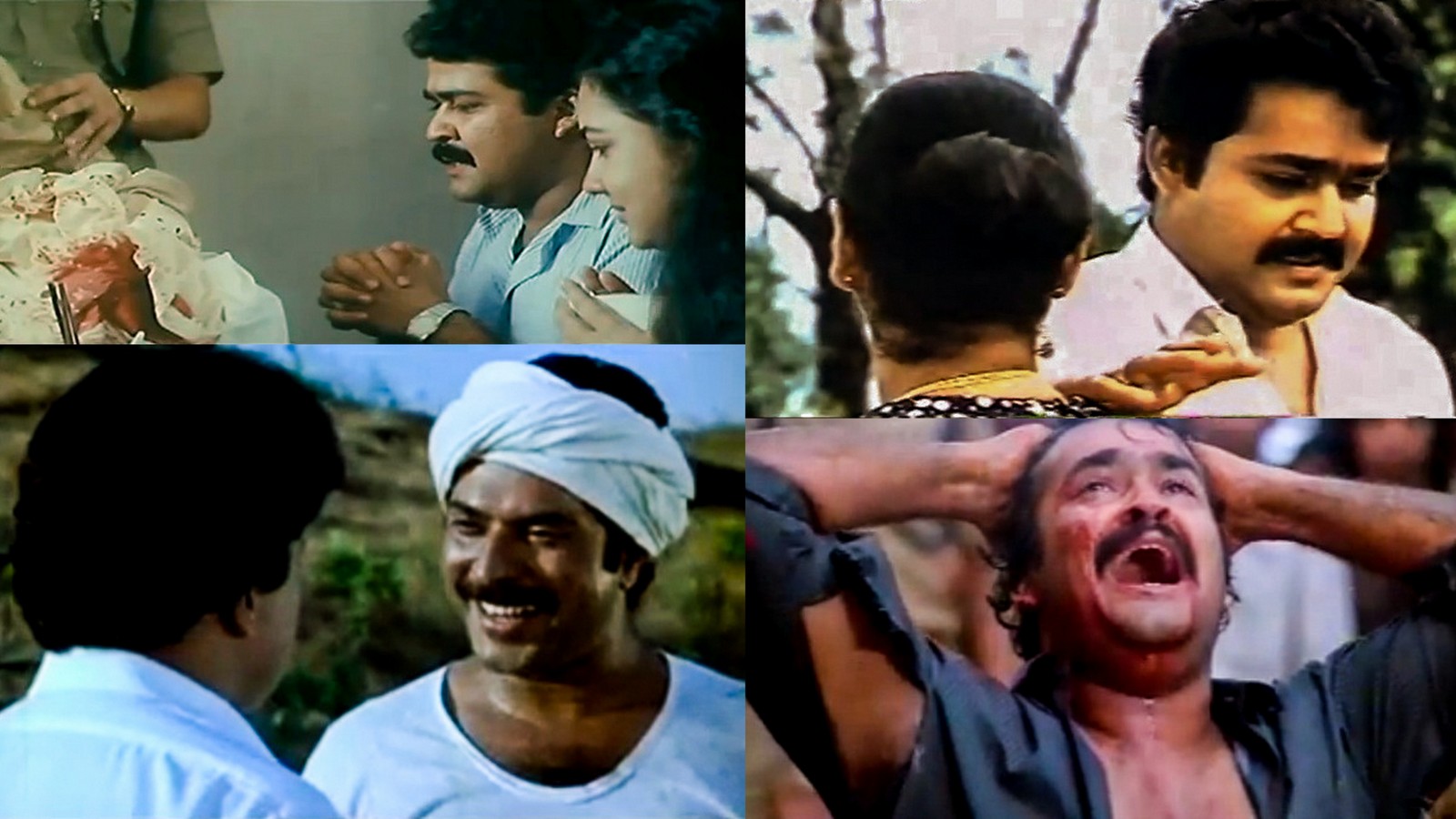 In 1997 , Lohitadas made the foray into direction with Boothakannadi .It won him the National award for the debutant director. Though he never left such a huge mark as a director , his directorial efforts included some notable movies like Kasthurimaan, Joker and Karunyam. Who could forget the sequence in Karunyam when Jayaram started nurturing the complex thought of having his father dead to get him a job ?

Mohanlal once said- "Bharatham is a movie that's very close to my heart. It is not my favorite because I won the National Award for Best Actor. Actually, we were to shoot a different story. When we were just about to start, we learnt that someone else was making a film with a similar story. I said, let's drop the idea. Then Lohithadas, the writer, got this spark and started writing another story. In no time, we started shooting again at a brisk pace. On day 53, we released it. It was just amazing!".
It was from the verge of dropping an entire project that Lohithadas wrote a script out of scratch that won its leading actor the National award.

Ask Mohanlal. He would tell you how much he misses those powerful scripts by Lohithadas. Ask Mammootty. He would tell you how he would love to do characters like Achootty and Balan Mash again. Ask Sibi Malayil. He would tell you how he is struggling to make even a decent movie without his favorite script writer. Ask the actors of this generation. They would tell you how unlucky they are not to be in the same era as when Lohithadas used to be at his prime. 
No other writer could leave lump in our throats consistently at the end of their movies like Lohithadas did with almost his every other script.  No other writer perhaps dealt with human emotions so powerfully on-screen. No matter how many years pass by, Lohithadas's place among the finest script writers in Malayalam Cinema would remain intact.