"Like Father Like Son", goes a popular phrase. Sreenivasan is a fabulous actor and he is even more skillful in writing fantastic screenplays. But he also possessed another great talent that he rarely used which was directing movies. Sreenivasan 'the director' ,gave us two classics in 'Vadakkunokkiyanthram' and 'Chinthavishtayaya Shyamala' – both  extremely entertaining movies that also had strong social messages to convey.
I often wondered why Sreenivasan never directed another movie but its extremely pleasing to see that his son, Vineeth Sreenivasan has inherited his dad's directing skills. Vineeth is shining big time in this space and its great to see that Vineeth definitely has plans to offer us more than what his Dad ever had in this area.
I finally watched Thira yesterday. Shobana's stunning screen presence and awesome performance on her much awaited comeback, Dhyan Sreenivasan's fairly impressive debut and Shaan's terrific theme music are among the huge plus points for the movie but nothing rises above Vineeth's near-perfect execution. Whatever small blemishes the movie has are overcome as Vineeth takes you on a high speed ride through this thriller where he doesn't allow you much time to think about any loopholes in the story.
Just as you start thinking the movie might lose its fizz at some point , Vineeth gives an unexpected turn or a thrilling sequence that keeps you on the edge of your seat for almost the entire time. For a director whom this is just his third movie and for whom this is a huge jump to a different genre than what he has tried before, Vineeth Sreenivasan has shown remarkable growth as a film-maker.

Vineeth Sreenivasan arrived in Cinema as a playback singer in 2002 with his first song being 'Kasavinte Thattamittu' in Kilichundan Mampazham. He still remains one of my favorite singers today with his popular numbers -'Karale Karalinte' ,'Ente Kalbile' and Naran's theme song being my top picks. But I believe as an actor Vineeth neither had the screen presence nor the body language or personality to carry a movie on his shoulders and it was evident in movies like Cycle and Chappa Kurish where his co-actors Vinu Mohan and Fahad Fazil clearly stole the show. I guess Vineeth realized this soon and he did not waste much time to find the area where he would really shine in movies.

There is a scene in 2010's Malarvadi Arts Club , Vineeth's debut effort as a director ,where Janardhanan and Nedumudi Venu meet after a long time , discuss their past and Nedumudi Venu tells how important the five boys are to him. Its just a simple conversion but there was a certain kind of subtelty and delicacy with which Vineeth treated the situation which is the first time when I felt that we might have seen an emergence of a gifted young director. Malarvady Arts Club never went on to be an extra ordinary effort but still had many moments that stood out because of Vineeth's deft execution.

Vineeth 's second movie as a director, Thattathin Maraythu, released in 2012 and we now saw that he has taken leaps from his first movie. Rather than the romance there was no doubt that it was the comedy which Vineeth cleverly packed well to the movie which worked big time to its advantage. From the beautiful songs to stunning visuals to perfect casting to even using the much popular 'Ayiram Kannumayi' for a crucial scene in the movie , Vineeth Sreenivasan found immense success in perhaps almost everything he touched with the movie.
With Thattathin Marayathu, you saw the rise of a filmmaker who paid deep attention to each aspect of film-making that just didn't limit to the movie that ran for 2 hours. The trailer where he fitted in all the best one-liners from the movie like ' Keralathile anpillerku enthinaada six pack' and ' Oola thattamittu kazinjalundallo ente sire' proved to be a masterstroke as audience started to clap and whistle as soon as they sensed those dialogues are about to appear on-screen. Vineeth is also one of the first directors who utilized the social media like facebook to its fullest in promoting their movies.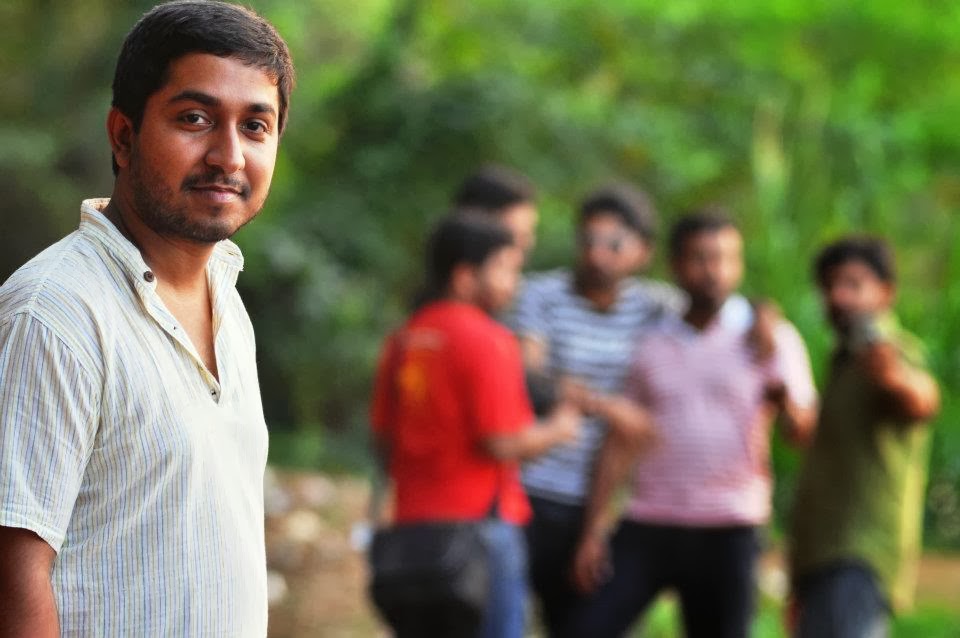 Vineeth followed the same steps in creating a stunning trailer for Thira and once again it helped in building huge anticipation and curiosity among the viewers. A lot of the filmmakers could take a page from this young director's book on how to make such fantastic trailers which are nowadays as much as important as you make good movies , especially to make audience want to watch your movies. Thira, as Vineeth described it, is a start of a huge dream. Thira is just the first part of a Trilogy.
Some of us might think that we could get bored of this genre by the next installment and that's where I believe bringing in an actress like Shobana is not only a big casting coup but also a very cunning decision at the same time. Vineeth showed us in Thira how best this actress's amazing talent could be utilized which was immensely wasted in her previous appearances like Valyettan, Mambazhakkalam and Sagar Alias Jacky. So as much as the audience want to see how well Vineeth would follow up the good work he did in Thira , there is no denial that the added advantage of seeing one of their all time favorite actress in complete form again is a big bonus as well.

Vineeth Sreenivasan 'The Director' is here to stay. He approaches Cinema with sincerity and great passion. He does his homework well before he starts his movies and finally when you watch his movies, his complete involvement is evident in every single frame of the movie. The manner in which he creates such perfect trailers and how markets his movies splendidly are lessons for other young directors to follow. Just as many of you thought he is playing it safe by making movies that cater to a larger audience and are just purely entertaining, he has stunned us now by making a brilliant thriller that is thought provoking and deals with a socially relevant issue.
Its not always we find directors whose movies audience go in and watch irrespective of the stars or actors who act in it .Vineeth Sreenivasan is by all means on the right path to become one such director and scale greater heights.