Dear Priyadarshan
Before Geethanjali's release, I read your interview where you made a request to audience not to disclose the suspense in climax to others who haven't watched the movie. I wondered why you would want to tell that there is a suspense at all because it could have been a pleasant surprise for viewers. But after watching the movie today, I understand that it was a clever tactic to make sure you don't lose audience because you knew clearly no one would want to watch the movie after hearing this climax.
To the extent that a viewer who did not listen to your request told my brother-in-law the climax and he went and cancelled the ticket for Geethanjali he already bought ! Luckily for him , he booked from the theater counter and he got the refund ! He then went for Thira where Vineeth and Dhyan was right behind his seats to watch the first show ..Call it Super Lucky ! Well, I was not that lucky .I booked for Geethanjali online and I had no way to get a refund by the time I heard all the bad reviews. 
There definitely are few good things about the movie. The songs are decent , the cinematography is superb and Mohanlal shines in whatever limited scope he is given. But its the drawbacks which will unfortunately occupy the large space in this letter .The issues with Geethanjali does not only limit to its weird climax. Few minutes to the movie and I realized painfully that you would tread the same path as Manichitrathazhu and would bring Dr.Sunny Joseph only just before the interval. This is where Geethanjali fails big time. In the first half of Manichitrathazhu ,viewers did not really miss Mohanlal as it had talented actors like Suresh Gopi, Shobana and Nedumudu Venu among others. Here in Geethanjali , what you instead have for us is an actress who is a newcomer and then NISHAN !
Which brings me to my most important question to you- Why Nishan ? Of all the young actors we have today , why did you have to cast Nishan ? The actor has one single expression in any situation whether its comedy, horror , sentiments, romance or whatever .His lips does not sync with even one dialogue he delivers. He treats acting so casually as if he believes the Ratatouille's famous line -'Anyone can cook' is applicable to acting as well ! Its still a mystery how he continues to get chances in movies , that too big projects like Geethanjali after delivering mediocre performances consistently.

Around the release of Manichitrathazhu, Fazil told in his interviews that Shobana would win the national award and she won it. Now few days back you tried to emulate Fazil when you told that Keerthy Suresh reminds you of Manju Warrier and you believe that she will grow on to be the next biggest thing in Malayalam ! Well Priyadarshan, I am really sorry ! From at least what I saw in this movie ,I don't see it happening anywhere in the near future. We have seen far better performances from Malayalam actress in their debut recently .In fact during the climax portions, it seems both Keerthy and Nishaan were even competing on who is the worst actor among themselves,though I should say Nishan clearly came out as the winner !

Speaking of Climax again, whatever decent buildup you created throughout the movie fell flat on its face with the pathetic ending. You once again lifted the story from another movie( which is no surprise at all) , this time from a Thai movie but the big problem here is that we Keralites have seen this same plot already a few times between the year the Thai movie released and 2013. The script writer Dennis Joseph did  neutralize what good he did to Mohanlal back in 1986 (by creating the legendary 'Vincent Gomas' and making him the Superstar) by now equally defaming his another iconic character 'Sunny Joseph'

Coming finally to Mohanlal, your close friend ! It was sad to see that he had nothing challenging to do in the movie. In Manichitrathazhu, we never felt Mohanlal's absence in the first half because he took entire control of the movie within only minutes on his arrival. Here in Geethanjali, once we finish the movie, we are left wanting more. Mohanlal ,as Kamal called correctly few days back , is a director's actor. When directors like you shine, he shines. When you fall , he falls.There is no doubt in that Geethanjali left both Mohanlal the actor and Sunny Joseph the character largely underutilized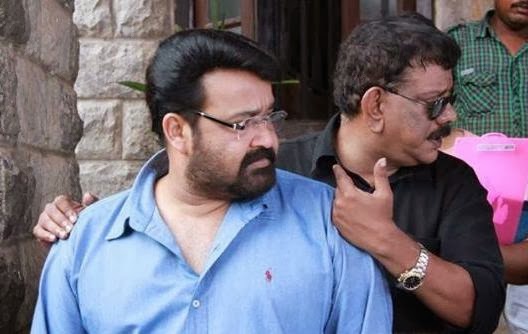 I grew up watching the classics you made in 80's and 90's. I still continue to sit and watch those movies anytime they come in television  You are one of the rare directors who had a great knack of rightly mixing comedy, romance, action, emotions , songs all beautifully to give us some of our all time great blockbusters. I  haven't seen another director in Malayalam yet who can picturize their songs with such rich visuals like you had done throughout your career.
I also believe no other director have utilized Mohanlal 's multifaceted talents to the fullest like you. You had given us Mohanlal 's great comedies like Chitram ,Vandanam and Kilukkam , tragedies like Thalavattom, action thrillers like Abhimanyu and Aryan and periodic epics like Kaalapani. The last time I saw Mohanlal at his terrific best in a comedy was also again in your movie – Chandralekha.

After Chandralekha though sadly I haven't seen both you and Mohanlal in that old great form whenever you teamed up again. I wondered why you had to give such a small insignificant role to Mohanlal in your Hindi movie Tezz. I also had a hard time to understand most of the things that happened in your 'Arabeem Ottakavum'. I was in fact scratching my head when I saw Mohanlal, Bhavana and Mukesh all dancing to a song in public while what they were actually trying to do was hide from others! 

We definitely want to see a lot more of your associations with Mohanlal but definitely not the ones like Geethanjali! You mentioned in one of your interviews recently that even in the past your movies were copies but no one understood it . We want that old Priyadarshan back. The old Priyadarshan who gave us all that classics and who packaged them in such a away we believed they were fresh scripts !

Regards
A great fan of your 80's and 90's classics !

P.S – I should say that I am not that angry with you as I am with another director – Vineeth Sreenivasan. After watching Geethanjali, when I came home , I saw Vineeth's status in his facebook -'Thanks for your great responses to Thira'. Vineeth – I agree , I do hear good opinion about Thira everywhere but what good does it do to people outside Kerala if you can't release the movie on the same date everywhere !!