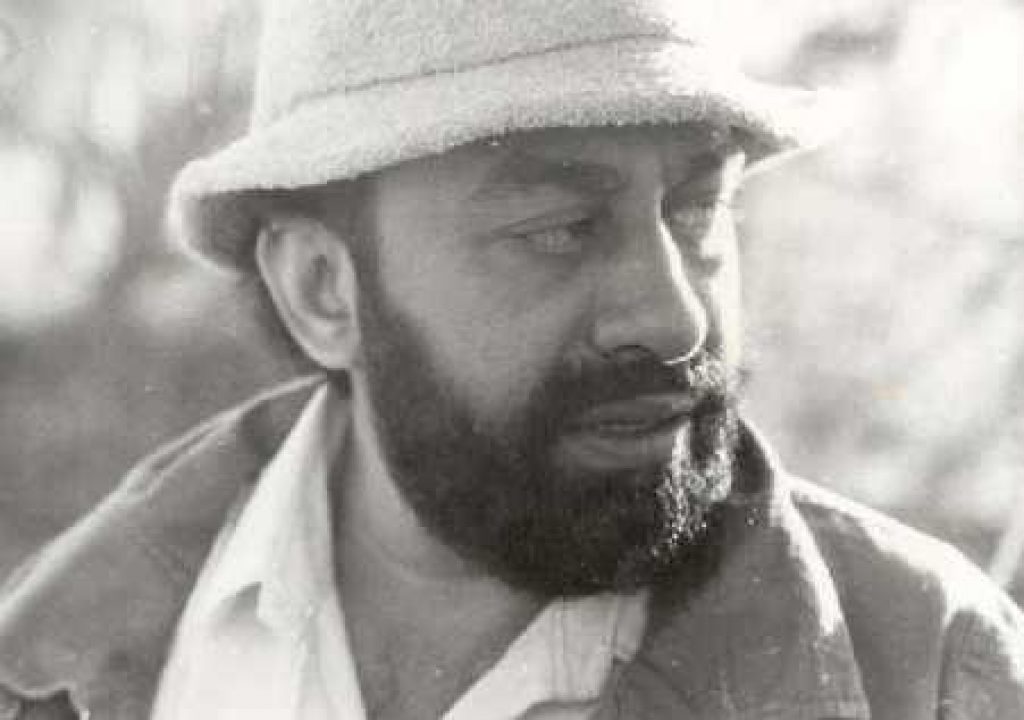 Malayalam Cinema had produced a number of great talented directors. There are highly successful directors like Fazil, Priyadarshan and Sathyan Anthikad but they have had a lot of average to below average movies in their career and did movies mostly belonging to a particular genre. Then there are directors like Adoor Gopalakrishnan and T.V Chandran who created artistically brilliant movies but they were often slow and difficult to watch. Padmarajan's movies were not only entertaining , artistic and critically acclaimed but most importantly belonged to different genres.
Kariyila Kattu Pole, Season and Aparan were mystery thrillers, Moonampakkam and Thinkalazhcha Nalla Divasam were family dramas, Thoovanathumpikal and Namuku Parkaan Munthirithoppukal were romantic movies but Padmarajan made them with equal ease and perfection that today all of them have a place in the classics of Malayalam Cinema.
Padmarajan started his movie career by writing the screenplay for Bharathan's Prayaanam to later become one of our most brilliant script writers. He directed his first movie – Peruvazhiyambalam in 1979 for which he wrote his own screenplay and straight away won the National Film Award for Best Feature Film in Malayalam. Peruvazhiyambalam also found a place in IBN Live's recent list of 100 greatest Indian films of all time. He has since then directed 18 movies before his unprecedented demise in 1991 at the age of 45 .
He wrote screenplays for all of them and stories for most of them while only few were based on novels. No other major director used to regularly write their own scripts back then. Among the screenplays he has written for other directors, the notable works include 'Rathinirvedam' and 'Thakara' for Bharathan, 'Kanamarayathu' and 'Karimpinpoovinakkare' for I.V Sasi and 'Ee Thanutha Veluppan Kalathu' for Joshi. Among these, Kanamarayathu still remains a personal favorite for its finesse in subtly portraying the romance between a middle aged man and a girl

Thinkalazcha Nalla divasam is one of my favorite movies from his early career as a director. The story of a man who leaves his  mother in an old age home to sell his ancestral house would leave you in tears at the end. It won him once again the National award for the best Malayalam movie in 1985.
1986's Kariyila Kattu Pole remains my most favorite suspense thriller in Malayalam! The climax where Rahman reveals he is the killer and Mohanlal burns his brother's diary did hit us like a ton of bricks .Very rarely do the viewers' hearts go out to both the killer and the investigator alike like Padmarajan pulls it off in this masterpiece.The same year he made movies revolving around a brothel (Arappatta Kettiya Gramathil) and womance (Deshadanakkili karayarilla) which showed us how he never hesitated in dealing with bold themes too.
Then came two of the greatest romantic movies in Malayalam – Thoovanathumbikal and Namuku Paarkan Munthirithoppukal.  In Thoovanathumbikal, the portrayal of rain as a character whenever JP( Mohanlal) meets Clara( Sumalatha) was a masterstroke . In Namukukku paarkan munthiri thoppukal ,the scene where Solomon(Mohanlal) proposes Sofia (Shari)-' Namukku gramangalil chennu rapaarkan , athikalathu munthirithoppukalil poyi munthirivalli thalirthu poothuvo ennu nokkaam…'  was the work of a genius. A proposal in Malayalam cinema had never been so beautiful before or after.
In 1988 , Padmarajan made Aparan and Moonampakkam. Aparan was a thriller with a treatment never seen before. What I still love about the movie is how Padmarajan just used the voice of the 'Aparan' till the end without showing him but still succeeded in instilling fear and hatred in the viewers. He also added further twist to the end when Jayaram smiles at the cremation site leaving us still guessing whether its the hero or villian dead and introducing us to the concept of open endings much before others!  Moonampakkam was a heartbreaking story of a grandfather losing his grandson .That scene in the beginning where Thilakan greets his grandson who has come over for vacation with smile and tears is a 'Padmarajan moment' that I love to revisit over and again. 

In 1989, we saw a sad end to a beautiful director-actor association when Mohanlal and Padmarajan did their last movie together – Season ,one which has a unique place in our revenge thrillers due to the serene and poetic manner in which the hero narrates the story. That innocent winning smile when Jeevan(Mohanlal) proudly revealed the body of Fabien to the police is another 'Padmarajan' frame that stays us with forever. 
In 1990 he gave us a stunning and heartbreaking climax in Innale. From Kariyilakattu pole to Aparan to Moonampakkam, Padmarajan's movies always had great endings where the characters and scenes haunt you for long. Innale's climax perhaps stands out among them all. When Suresh Gopi dejectedly leaves Jayaram's house realizing that he has lost his wife forever, it is impossible to complete the scene without a lump in your throat. In 1991, he wrote another unconventional love story between a celestial lover and a girl – Njan Gandharvan which turned out to be the master's final work.

Padmarajan had always extracted the best from his cast and had been behind some of the amazing performances from his actors . In Mohanlal's 36 year career, perhaps his two most romantic characters were Thoovanathumbikal's Jayakrishnan and Namuku Paarkan Munthirithoppukal's Solomon. Thilakan's portrayal of the loving grandfather in Moonampakkam and the ruthless step-father in Namukku Parkkan Munthiri Thoppukal rank among the legendary actor's best works. Padmarajan introduced Jayaram in Aparan and he made such a natural transition from mimicry to movie field.
Actor Rahman was also launched by the director in Koodevide, the debut performance winning him the state award. Kaviyoor Ponnamma's author backed role in Thinkalazcha Nalla Divasam saw one of the actress's most memorable performances of her entire career. Even Suresh Gopi's short cameo in Innale should be among his best performances in a non-police role. Padmarajan used background scores so aptly in his scenes.If the themes in Thoovanathumbikal , Aparan and Namuku Parkaan Munthiri Thoppukal are among Johnson Master's best works and still popular today , its also because Padmarajan used them against some great scenes in his movies.

Padmarajan was a genius. He was a greatly talented writer and director. From 1975 to 1991 , he experimented ,explored and took us through novel rich movie experiences which no other director had attempted before. Padmarajan's role remained so vital in this period being known as Golden era in Malayalam cinema. His untimely demise left a big void in the industry , a void which hasn't been filled completely ever since. No other director has amazed me with his movies like Padmarajan had and to date he remains my favorite filmmaker.

Follow me on Twitter:
Follow @fahir_me