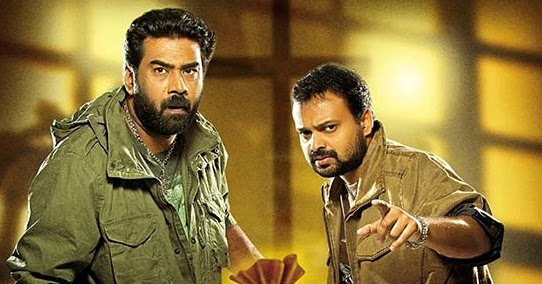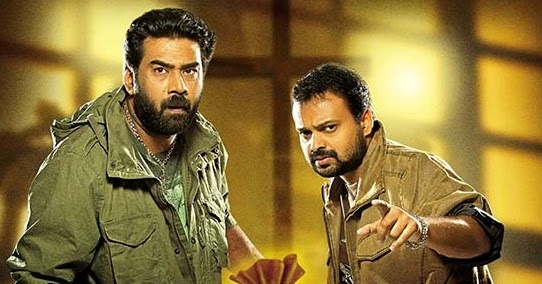 Biju Menon and Kunchacko Boban may still not be delvering solo hits on their own. But when they come together, they form a sizzling pair and just rock on screen.They share a brilliant chemistry and that's the reason last year's Ordinary clicked big time in box office .It's the same reason their new flick – Romans works too.

Romans tells the story of two convicts (Kunchacko Boban and Biju Menon) who escape from the cops in a running train and when they reach a remote village, the natives mistake them to be the priests who were sent to open their church.
The first 20 minutes move in a slow pace to describe the characters in detail and introduce the story line but once Kunchacko Boban and Biju Menon start their act as the priests , the movie picks up. Its a laugh riot then onwards. There are plenty of comedy sequences in the first half like the scenes where Kunchacko Boban and Biju Menon stumbles when the natives ask their names , when they go and try to cure a villager's mother and when they are asked to pray in front of the villagers for the first time. Similar to how Ordinary was molded , Romans also slowly shifts to thriller mode towards the later portions with a twist revealed at the end.

Boban Sameul whose first movie- Janapriyan was a decent attempt does a good job as the director. His handling of some comedy scenes is exceptional but he could have done without some scenes dragging a little too much.. There are some fine one liners in the movie the pick being Bijumenon's -' Eee mudangi kidakkunna uthsavam nadathaanum perunnalu nadathaanumokke Mohanlal ine konde pattu… Nammale kondonnum nadakkilla '.Bijibal's background score is remix of a 1980's movie's theme music but gels well with the movie

Kunchacko Boban does a great job. His performance is a few notches above when compared to 'Ordinary' and he seems to be at complete ease handling comedy now. Looks like Biju Menon's company has done good for him. You can hear few claps when Kunchacko Boban is introduced but the viewers reserved the huge applause and cheer for Biju Menon. That just shows the actor's rising popularity in recent times.
Biju Menon who is on a roll ever since re-inventing himself in Seniors does a terrific job yet again. Watch out for the scene where he goes and tries to console Kunjakko Boban after the latter just delivered an emotional speech in the church. Niveda does'nt look ready for being heroine yet and her character is poorly sketched too. Among the support cast, Lalu Alex and Nelson (of Spanish Masala fame) shine

In the final scene of Romans, Biju Menon asks a guy – ' Neeyum thudangiya comedy… Kali kaalam thanne'. But we are really glad that Biju Menon started doing comedy beause the actor is simply terrific in this department. Watch Romans for Biju Menon. He just rocks