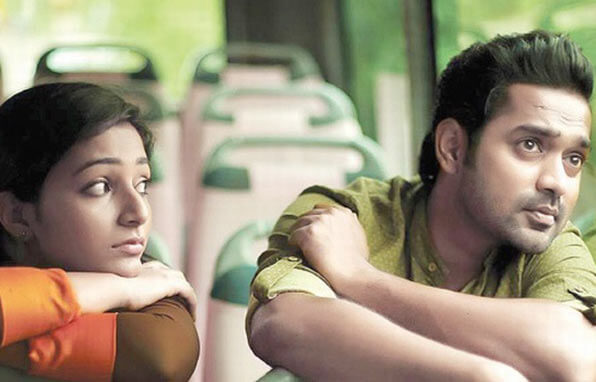 "Premam varum pokum…Pakshe pokumbo kurachu nallathu enthenkilum thannitte athu pokoo"
There are movies that oscillate between thrilling and mundane moments. And there are movies that just flow beautifully in one pace that you feel like all its characters are living right in front of you. Anuraga Karikkin Vellam belongs to this latter category.
Prashant Pillai's background score brings in great freshness from what you see usually in Malayalam Cinema. Asif Ali gives his best work of his entire career. Debutante Rajisha Vijayan deserves all the praise she has been receiving since Last week. As for Biju Menon- Isn't this man the best thing of any movie that he is part of these days ! The scene where he sneaks into kitchen without his kids noticing should be the one where you laughed most in the movie.
Kudos to director Khalid Rahman and script writer Naveen Bhaskar. How easily did they turn a simple story to such an extremely sweet movie – One that lives up every bit to its title and also has a good message for two generations of people !