Though Soorarai Pottru is overall a good movie, it's first half is exceptional. Haven't seen a first half this great in a long while. There is a beautiful rhythm to it when the director and the actor is both in top form complementing each other. The pacing , the structure and placement of scenes are all perfect. One of the movie's best scenes is when Surya meets with Paresh Rawal in a flight and the dialogues written there is what generates the intensity and friction between characters. Placing the flashback scene, which is behind what motivated Maaran to start budgeted airlines, at a pivotal part is another example of clever direction.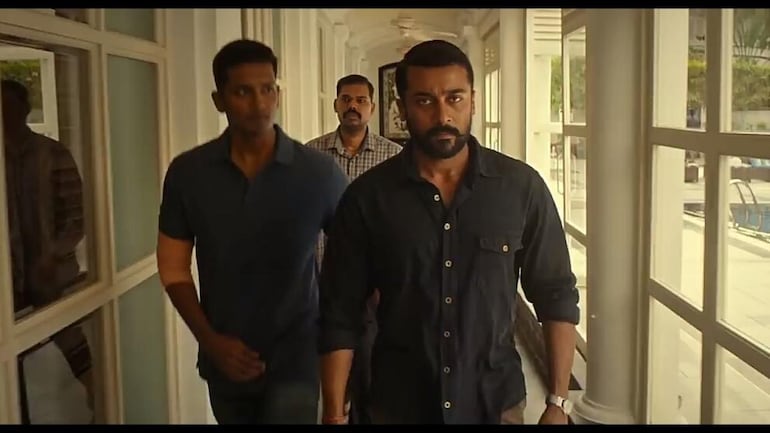 10 months and 11 days since the start of the year, I may have seen the finest performance in Cinema this year. When Suriya's face glows when he shares the great ideas he have to revolutionize airline industry, you smile with him. When he faces a hurdle at every point and his eyes show the pain, you join with him then as well. This is a riveting performance that you are bound to revisit many times in future. His face particularly in the scenes where he wait patiently outside DGCA office for days is something that would stay with you for long. One could argue that the airport scene where he breaks down is a little stretched, but then you don't mind when Suriya is in such fine form.
Aparna Balamurali's enormous confidence when she matches with Surya in every frame they are together is amazing to watch. I didn't particularly like any songs, but GV Prakash's BGM does the trick. Urvashi has made 2020 her own in her third excellent outing this year.
"But this isn't the norm. It is not the convention", says a character in a finely done scene in the movie. " Let's break every damn rule"- replies Maaran. Sudha Kongara may have achieved exactly that with Soorarai Pottru. On the screen, you see the lead character who is desperate to fly high. Off screen, Sudha Kongara has brought down a star who was trying to fly high back to the ground. Back to where he belongs. Back to what made him such an adorable actor in the first place.