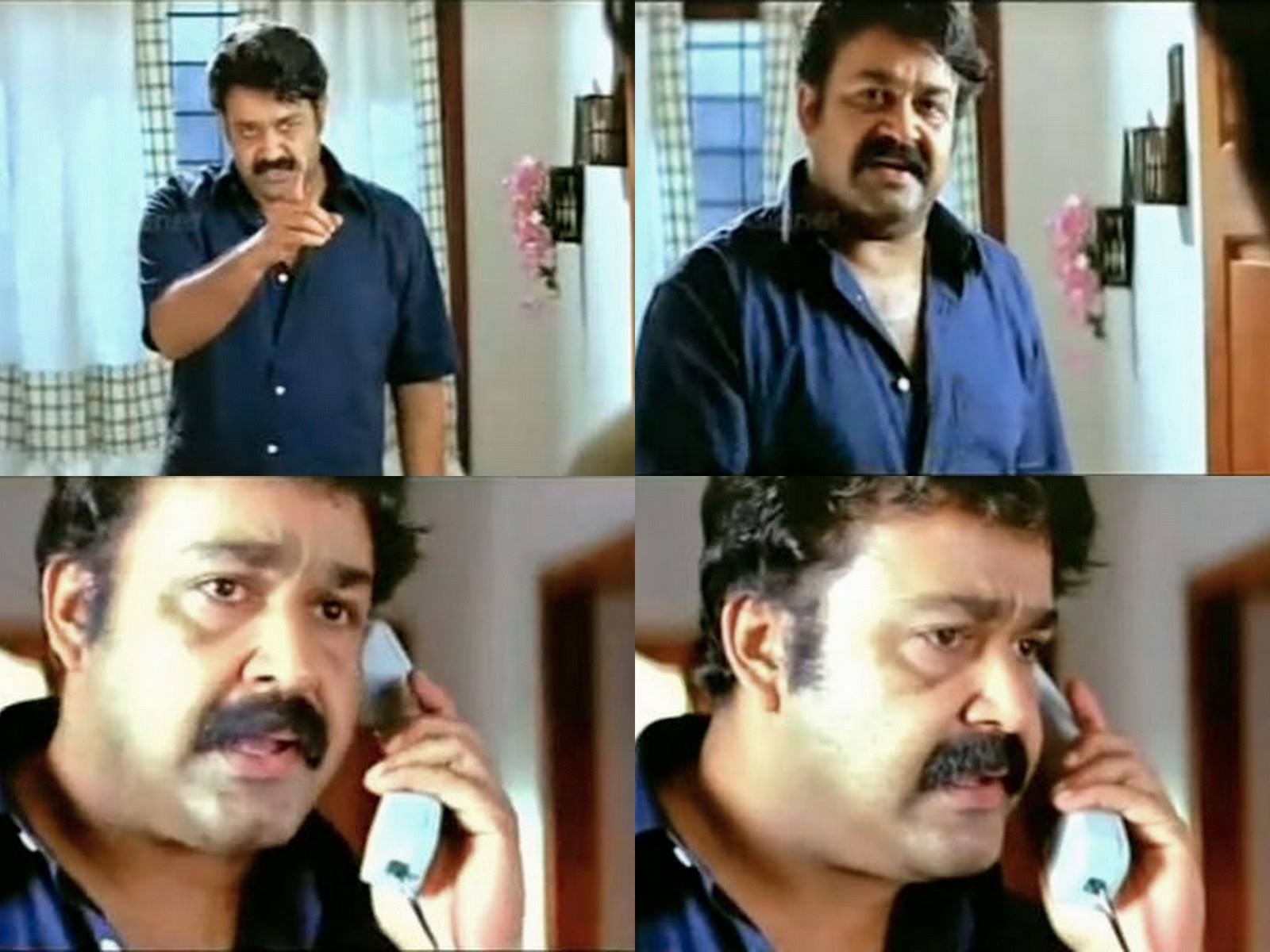 "ഞാൻ വല്ലപ്പോഴും ഇത്തിരി കുടിച്ചിരുന്നത് എന്തെങ്കിലും ആഘോഷങ്ങളൊക്കെ ഉണ്ടാകുമ്പോഴാണ് .. ഇപ്പോ ഞാൻ കുടിക്കുന്നത് സ്വസ്ഥതക്കു വേണ്ടി ആണ്. ഞാൻ തനിച്ചായിരുന്നപ്പോ എനിക്ക് സ്വസ്ഥത ഉണ്ടായിരുന്നു.എന്റെ ഹൃദയത്തിലും ചിന്തയിലും ഒക്കെ അപ്പോ സിനിമ മാത്രമേ ഉണ്ടായിരുന്നുള്ളു . എല്ലാം പോയി.. I lost everything everything.."
I think Udayananu Tharam has one of Mohanlal's most underrated performances since 2000. The more restrained or subtle Mohanlal is in a movie, the more beautiful it is to watch . That is what sets Udayananu Tharam apart too. As a man who loses all his dreams and hopes when his friend steals his first ever script, Mohanlal was brilliant.
Particularly memorable are the scenes after his marriage , where he has to give up his dreams and find a job to meet his ends.  Mohanlal is in his elements when he has the above conversation with his wife on a night when he reaches home drunk. The icing on the cake is his expressions on the next day when he picks up the phone and hears Meena's sound at the other end.