"She is just 15. Ask her about this after 5 years and she will laugh about it". " 5 years then- I will convince all of you after 5 years". Was watching Anarkali the other day and wondering what a different idea this movie had for a romance, just when you thought the genre had perhaps nothing more new to offer. Sachy's directorial debut, Anarkali ( which he also wrote) deserved better attention if not released in the same year as Premam, Charlie and Ennu Ninte Moideen.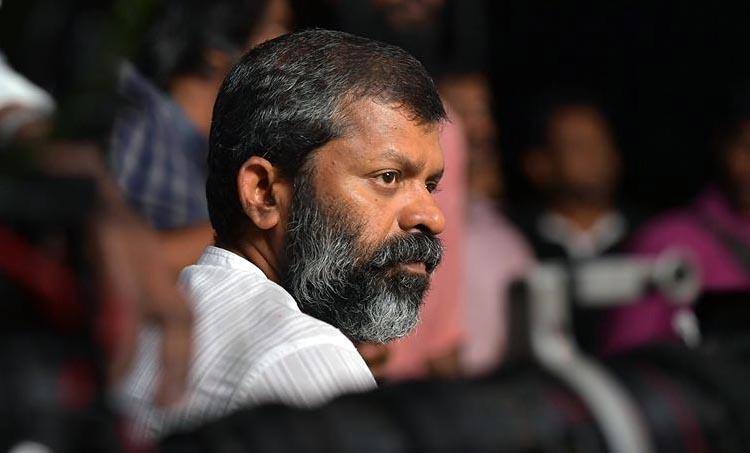 Sachy's biggest strength was his ability to write good screenplays in any genre. If Anarkali was romance, Ramaleela is the only other stand out mass entertainer apart from Lucifer in Malayalam in recent years. Not only that , it has one of the most clever climactic twists where the entire screenplay is built out for that perfect ending. During a time when most writers did not write grounded characters for Mohanlal, in Run Baby Run, he uses his brain and wits to get out of tricky situations – a particularly impressive sequence is when Mohanlal finds a way out from the grasps of Siddique and SaiKumar while they watch the inauguration of the NBI channel on TV.
Both Driving License and Ayyappanum Koshyum handled similar theme of conflict between two central characters and yet it looked so different. It goes without saying that Sachy had given Prithiviraj a good chunk of his most different and memorable characters in his career ( starting from his writing debut Chocolate)
Sachy had a lot of fresh ideas. He could write screenplays without a dull moment during the entire run time of a movie. Even in the new wave of Malayalam Cinema, he could give us some good old school entertainment while the treatment remained new. 13 years. 12 screenplays. Sachy departs when he looked all set to give us many more wonderful movie experiences.
This is an absolutely devastating news. Rest in Peace Sachy.