"Ee boot canalinte bhagathottu poyitumundu. Itha thirichu vannitumundu. Thirichu vanna print angottu poyathine apekshichu valare aazhathilaanu pathinjirikkunnathu. Athayathu poya aalu thirichu vannapol baaram koodi. Which means he was carrying something heavy"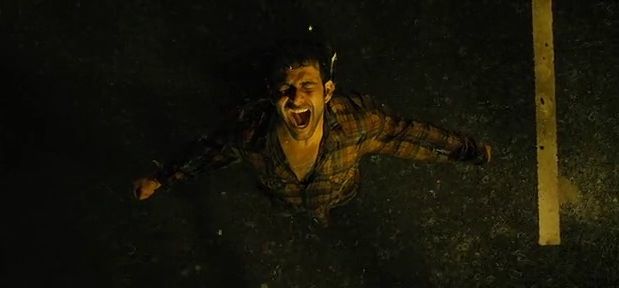 Its when Sam Alex walks into a crime scene and stuns his fellow officers that I first knew Memories would be a movie that I would revisit a lot in years to come. You could make your police hero deliver explosive dialogues or do great fights to leave an impression with audience. Or you could let him blow you away by solving importance pieces in an investigation. Jeethu Joseph used the second approach in Memories and the results were phenomenal.
Memories was a routine investigative thriller. But where Jeethu Joseph scored all points was in his characterization of the protagonist. Sam Alex doesn't fight in the movie. He fails miserably while running behind the killer and cries out to the sky. In a particular point even when he knows the killer has his brother, he waits patiently at the house , waiting for his senior officer's message to track the mobile tower and give him the location. There are minute details to make sure the protagonist remains grounded throughout – A trick that we know Jeethu Joseph uses once more to great success 4 months later in December 2013.
Still Memories wouldn't have been same if not for Prithviraj's knockout performance as Sam Alex. As he inches closer and closer to solving the mystery, the actor almost solely elevates the tension in the final portions in the car garage and hospital by virtue of his expressions . All this while there are small gestures that makes sure he never comes out of the character of a drunkard. During the final revelation, watch out for how he rubs his eyes to clear his vision before looking at the register of dates.I still believe to be part of two back to back police thrillers ( Mumbai Police and this) and yet to give such contrasting performances has been the peak point of Prithviraj's career.
Today – 5 years of "the terrific" Memories
Follow me on Twitter:
Follow @fahir_me