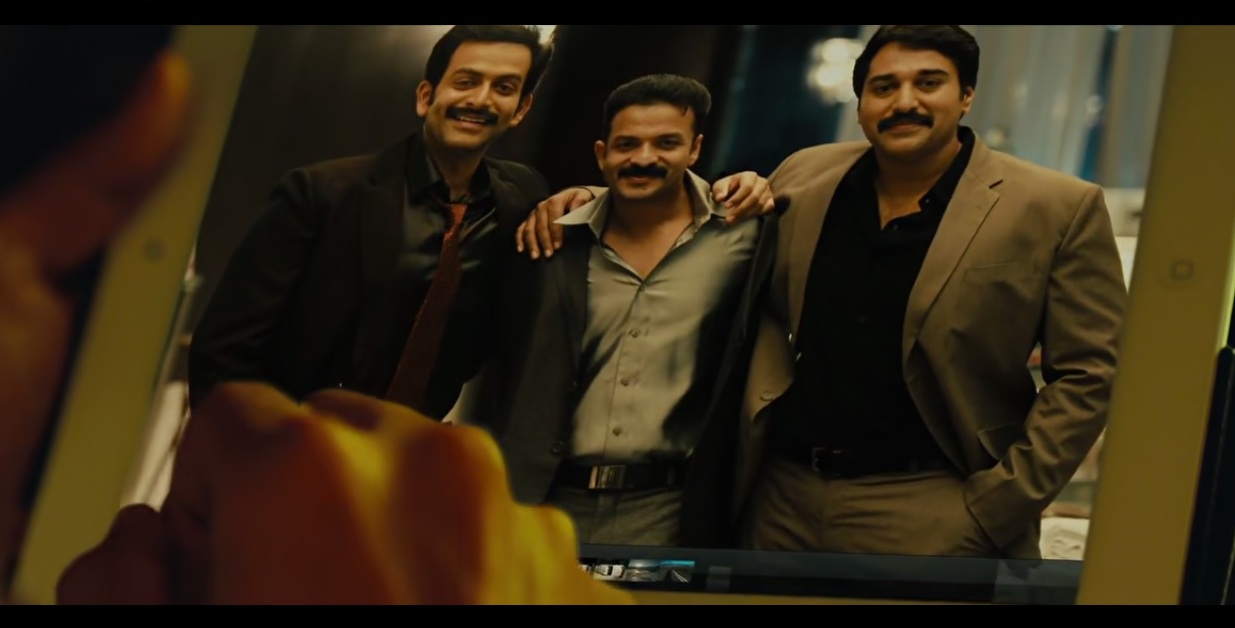 * Don't proceed further if by any chance you haven't watched Mumbai Police all these years.
In 2013, by the time I had gone to Mumbai Police, I had known that Prithviraj had portrayed a gay role. That was the only spoiler I heard about the movie and I thought it would completely ruin my movie experience. Though it did to a small extent, I was amazed to see that was not the only twist. There were surprises when Aryan (Jayasurya) finds that fact in the movie and that was the reason which led Antony Moses to kill his friend. There was surprise in that Antony Moses used a programmed rifle to kill Aryan. There was surprise further when Antony Moses found out what Aaryan had planned to tell in his speech. There was surprise finally when we are revealed that Farhan (Rahman) had known Antony is the killer all the while but still had played the game to find his motive.
This was screenplay writing at its finest. Bobby-Sanjay, the gifted writers, wrote arguably the finest Malayalam movie script this decade for Mumbai Police. I would rate Drishyam only a close second considering Jeethu Joseph might have perhaps been slightly inspired from Suspect X and the thrills were heavily packed in its second half. Mumbai Police on the other hand was novel and gripping from the word go.
The movie opens with the shot when Prithviraj is driving his jeep. He tells over his mobile -" Farhan, the case is solved, I have found the culprit". But he couldn't complete his sentence as he meets with an accident the next moment. The sequence then shifts to present where you see Prithviraj is watching photos of accident and also of Rahman, Jayasurya and him on a tablet . He turns to Rahman and asks "I forgot your name , what was it"?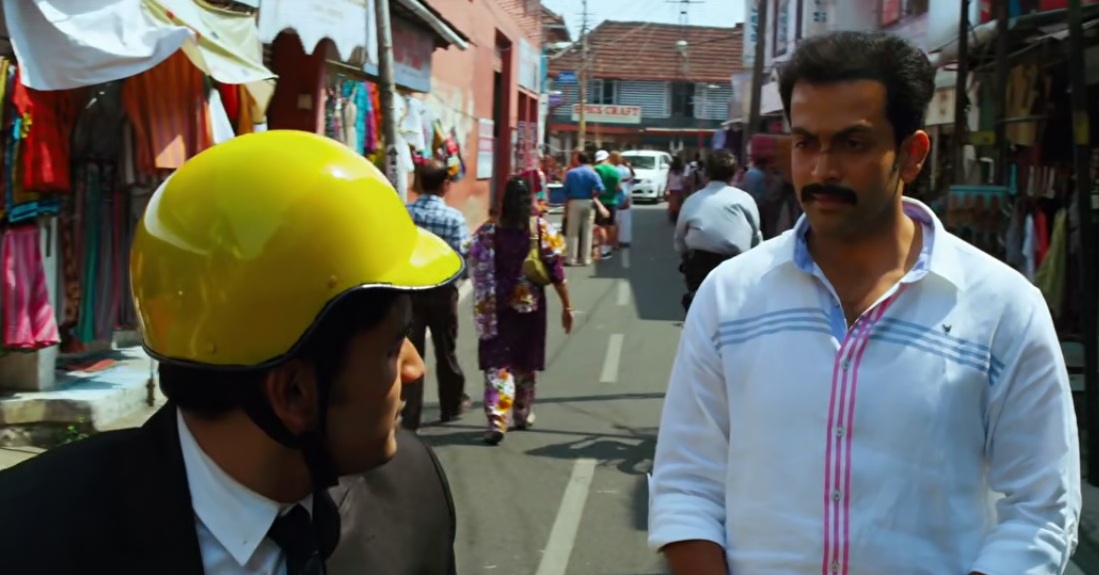 This has all happened in around 90 seconds from the titles. This is a format that is not familiar with Malayalam Cinema which otherwise usually spends a lot of time in spoon-feeding who is who. This was genius writing that made a very fine use of non-linear format to keep you glued to the screen all the while. You blink, you were going to miss an important detail. Now move forward few more minutes. As Prithviraj was buying a cigarette, a friend stops by and says "we have to catch up, its been a while". Talk about leaving a vital clue which many wouldn't have caught in their first view !
It is still debatable if another leading actor would have done this role if not for Prithviraj. In a career changing performance that converted lot of his haters to fans, Prithviraj was ruthless and rugged as Antony Moses A whereas he was vulnerable and beautifully restrained as Antony Moses B. A scene that is still hugely memorable is when the Superindent of Police walks in his police cabin and hands him the wedding card. Prithviraj smiles, he doesn't have a clue who it is but still tries to act otherwise. When he notices that the person is still in the seat and not leaving , he rolls his eyes slowly up and his smile fades away. This is as fine as you have seen Prithviraj performing in any scene in his career.
To understand the beauty of Rahman's performance, you have to get to your second viewing. First time you wondered why the actor looked so gloomy and serious, the next time his face clearly shows that he had a secret to hide. And Jayasurya had to be the third actor in the gang to bring the comic relief and some warmth to the serious thriller.
The movie did not have a glitch in the technical department. Whether its the initial accident or the sequence where Prithviraj chases a guy in the cycle , the visuals were stunning. Cinematographer Diwakaran perhaps never got the fame he deserved for his work in Mumbai Police. This is also among Gopi Sunder's best works though it is not talked much like his Usthad Hotel or Charlie. The score he uses when Prithviraj watches Jayasurya's speech in mobile is particularly haunting. Another best thing about the movie is its sharp and crisp editing switching frequently between the flashback and present scenes. You are perhaps not amused there as this movie's editor later went on to direct this year's much raved Take Off.
Mumbai Police did not have a single song which tells how extremely faithful Rosshan Andrews wanted to stay to the script. Though entire movie is testimonial to his brilliance in film-making, the last 10 minutes where he makes Prithviraj and Rahman sit in their office and slowly reveal the layers of suspense one by one was where the director was at his best. When you saw Jayasurya's speech on the mobile with Antony Moses B first, Rosshan had focussed it from Jayasurya's angle . But in the climax when Antony Moses A watches it in flashback, , Rosshan Andrews focuses on Prithviraj's face and his guilt more thereby also revealing movie's most important twist . This is what happens when clever film-making joins hands with expert writing.
Mumbai Police was the kind of movie that found a very fine thin line between Commercial Cinema and Art house movies. It had none of the gimmicks to attract crowds to theaters, neither did it try to be too serious and realistic. It is the kind of movie that I often like to revisit to realize and adore the beauty of Cinema. It is my most favorite Malayalam movie this decade.
Also Read:  Memories and its effective use of low light and night scenes
Follow me on Twitter:
Follow @fahir_me