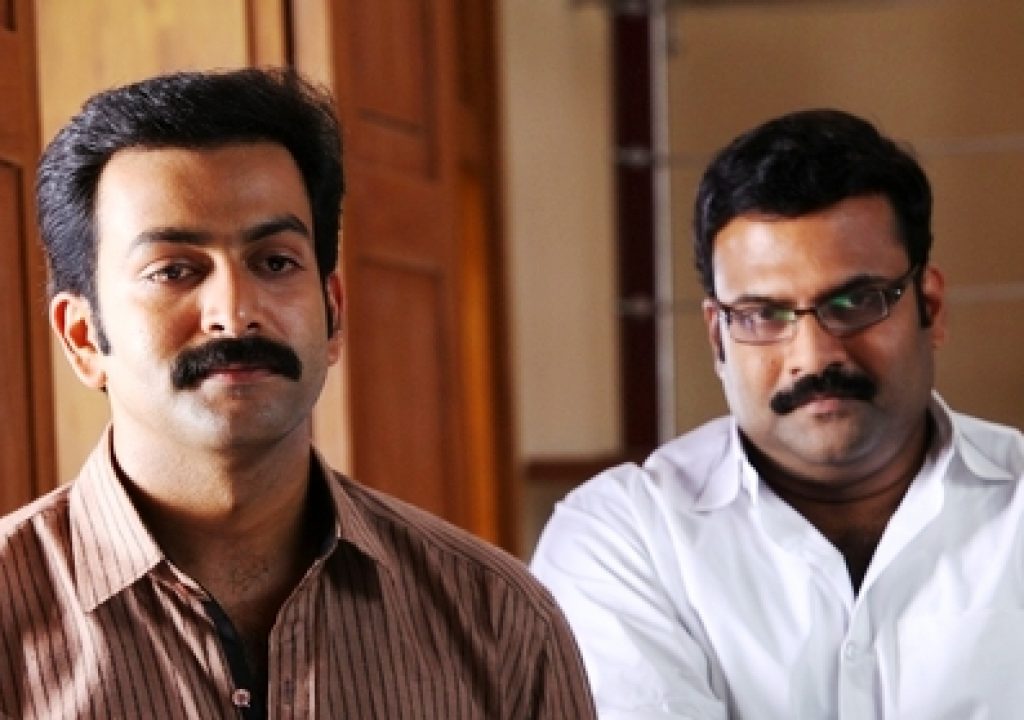 Indian Rupee tells the stoy of JayaPrakash (Prithviraj) ,a small time real estate dealer who dreams to make it big one day and tries several tricks to earn fast bucks and finally how he ends up learning some important lessons in life. The movie has plenty of light moments in the first half while the second half is more engaging and moves at faster pace. The story runs on unpredictable lines and that keeps you interested throughout.
Few of the sequences really stand out – Thilakan's visit to Prithviraj's house and the speech about dowry , Thilakan's first advice to Prithviraj which helps him get a big amount and the final sequence between Prithviraj and Jagathy. The dialogues are brilliant . The songs are good though the picturisation of "Ee Puzhayum" song could have been better and might be just one of the rare minus points in the movie.
After portraying a series of larger-than-life characters , Prithviraj finally gets to play a simple down to earth character under the director who introduced him to Cinema . He is at complete ease with comedy in the intial scenes and is especially very good towards the last 30 minutes of the movie.  This should rank up there as one of his best ever performances and yet again proves he is right there at the top league of heroes we have today. Even his hardcore haters might find it difficult to see flaws in this performance.
Thanks to Producer Prithviraj and Director Ranjith, we can get to see Thilakan in big screen after a while and he shows us what we have been missing through an amazing performance. He has some of the best dialogues in the movie. Jagathy is excellent especially in the final sequences of the movie. Tini Tom shines -this should be a breakout role for him . Reema Kallingal is just there to fill the heroine's space.
Indian Rupee has its makers' noble intentions to tell a simple story with a good message to today's youth .It could be the best movie of this year after Traffic.