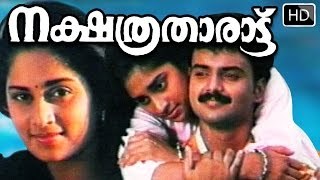 Nakshatratharattu, I believe, is an underrated movie. Today I watched the movie on TV and I recalled how much I had loved the movie when it released. It had a very unique theme that we had not seen before – how some people yearn for parent's love while others have complete disrespect and disregard for them.
Kunchakko Boban I felt showed vast improvement from his first movie. Once again he and Shalini had amazing chemistry. The background score was beautiful and it adds so much impact to many scenes like interval and climax. The climax I felt was a kind of tribute to Dasharatham's climax when Kunchakko finally requests Thilakan to go with Saikumar.
Finally there was Thilakan. The actor comes in pretty late in the movie but then overshadows everyone else from that point. What a treat is it to see this actor just behave as the father who once lost all hopes on life when his son dumps them in an old age home and then is reluctant to agree that their new kids would really love and care them !