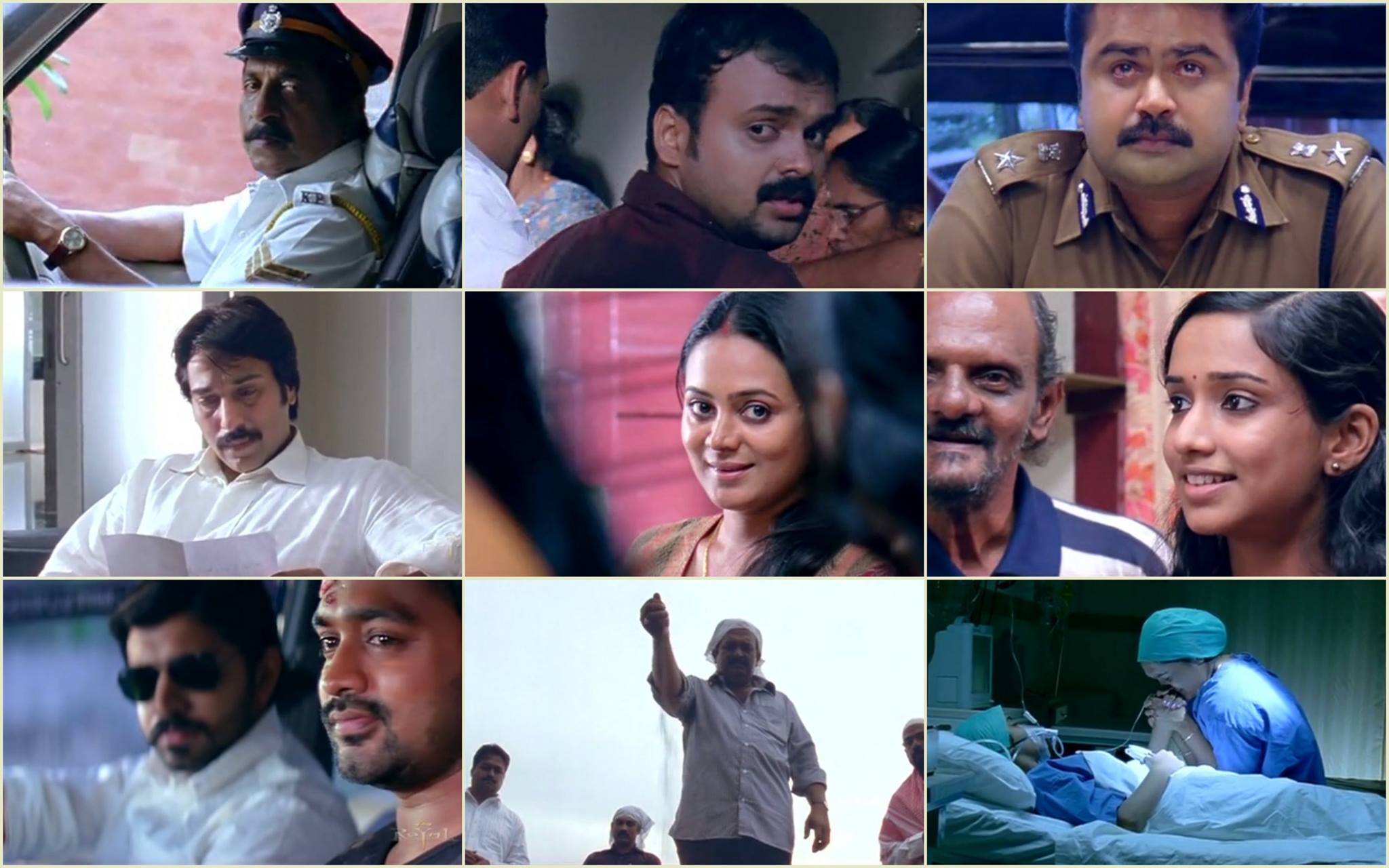 Let's look into the various segments in the stunning climax of 2011 Malayalam movie Traffic.
…. As the vehicle reaches the hospital, the magical score sprouts in the background.
….. As Kunchako Boban walks away surrounded by the crowd, he shares a glance with Sreenivasan which said a "thank you" silently.
….. Sreenivasan's hands tremble as he slowly tries to release his hands finally from the steering.
….. In the police control room, as other police celebrate the success with each other, Anoop Menon takes a moment for himself and breathes a sigh of relief .
….. Rahman reads the questions his daughter prepared and moves to tears.
….. Sreenivasan's daughter comes to her home filled with people and see that the father whom she hated that morning had turned to a hero now. She and her mother share a beautiful silent smile through others in the room.
….. Asif Ali smiles to the question -"Are you afraid of Speed' and nods his head. Kunchakko Boban agrees to talk with his wife and perhaps forgive her like Sreenivasan and others forgave him.
….. Sai Kumar puts a handful of sand to his son's grave as Namitha opens his eyes and Lena kisses her hands.
….. Anoop Menon calls and thanks Jose Prakash for making him lead the mission.
One Climax. So many beautiful moments. Two script writers who gave great closure to all the wonderful characters they built. All actors who reserved their best works in those years to this movie. One music director who created a BGM that is easily one of the best Malayalam Cinema viewers has ever listened to. One director who created a gem of a movie.
I cannot complete Traffic every time without having goosebumps. It is definitely regarded as a good movie but I still think it is underrated. I personally would call it a modern day masterpiece.