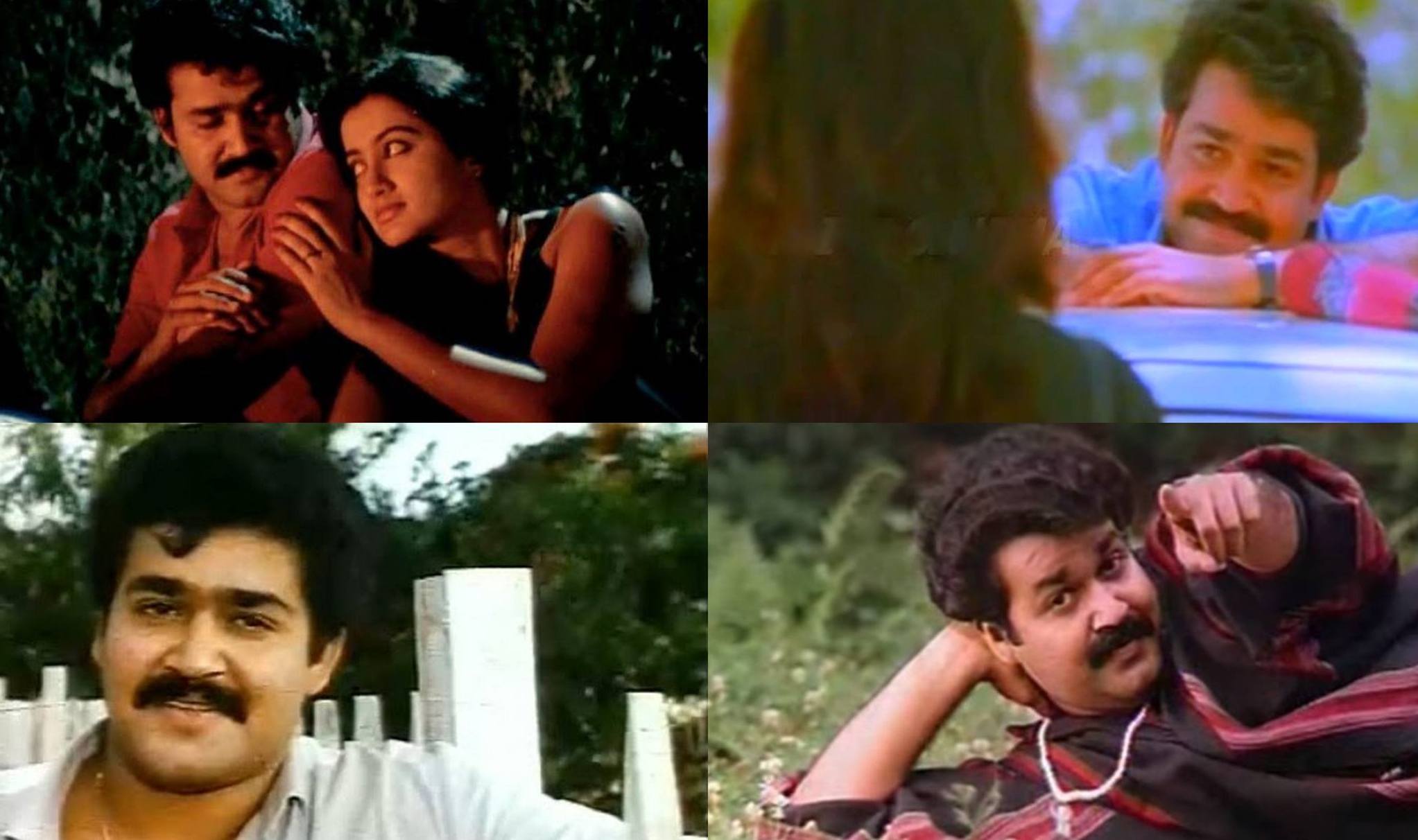 I think the only reason Mohanlal was not given the tag of "King of romance" was because he could handle romance as equally well as action, comedy or just about any other genre. Often film makers prefer to repeat a leading actor-actress pair especially in romantic movies as they find more success ratio when they do so. But when Mohanlal used to be in his prime years, all film makers had to do for romantic movies or scenes involving the actor was write some good lines or moments. Then they had the liberty to pick up from a large pool of actresses because this actor could make a romantic scene work most of the times on his own merit.
Here is a look at some of Mohanlal's most memorable romantic moments and who were opposite him.
…In Namukku Parkkan Munthiri Thoppukal , when he said the iconic ' Namuku Gramangalil chennu Raparkkam' , it was Shari.
….In Vandanam, when he said 'Still I love you' after hearing patiently on what the heroine had to say, it was Girija
….In Thenmavin Kombathu , when he said ' porunno ente koode' , it was Shobana
….In Mayamayooram, when he took her to the top of his building and said ' Eee Mukham ithaanu njan anveshichu nadannathu' , it was Revathi
….In Manichitrathazhu, when he asked ' Njan ente ammachiye vittootte' , it was Vinaya Prasad
….In Chithram , when he said ' You are the light of my loneliness, love of my heart…', it was Ranjini
….In Thoovanathumbikal, when he wrote the letter 'Priyapetta makal clarakku' , it was Sumalatha
….In Chandrolsavam, when he said ' oraale pole oraalu mathrame ullu ee lokathu' , it was Meena
….In Adhipan, when he said ' Ente oru personal case present cheyyaanundu, veronnumalla eniku kuttiye ishtamaanu', it was Parvathi
….In Thalavattom, when he pulled up the car window that wrote ' I love you' , it was Lisy
….In Nirnayam , when he tries to explain the reason for his heartbeat irregularities is the murmur of love, it was Heera
….In Yodha, when he signed I love you in three gestures, it was Madhoo
….In Aye Auto , when he sang ' Sundari onnorungi vaa' , it was Rekha
The list goes on…..