A lot has been said about 7th day's revelation in the climax that many found as one which was easy to guess. I think for today's viewers who have read and watched so many mystery novels and movies of all possible variations in many languages over the years , there is perhaps only so much one can write newly to catch you completely unaware. Also the news about a big suspense in the end spread within only few hours on the first day and it clearly influenced the viewers who went to the movie later. You can have any big twist in a movie but if you tell someone that it's going to come , he would think of all the possibilities from the start and would finally guess it at some point. That's what exactly happened in 7th day's case too.

7th day tells the story about David Abraham, an IPS police officer under suspension and a gang of youngsters whose lives intertangle on a Christmas night after an accident. 7th day falls a couple of notches below Prithviraj's previous movies that belonged to the same genre- Mumbai Police and Memories .That's not exactly because of its climax which I had absolutely no problem with. The reasons are two. First – Memories and Mumbai Police were too brilliant for someone else to match up to so soon. Second – the youngsters except Vinay Fort get on your nerves with the manner they are given so much space and yet fail to leave any sort of mark.
The movie's pace suffers big time when these actors are around. Still 7th day works and that's because of a gripping narrative which keeps you glued to your seats most of the time, Sujith Vasudev's slick and brooding cinematography , Deepak Dev's yet another terrific job in music department and finally the man himself – Prithviraj . In fact Sujith and Deepak has so much impact on the movie despite remaining behind the curtains that its only Prithviraj who towers above what these two men has done.

Usually you associate a writer or a director as specialists with a genre especially like 'thriller'. But the manner in which three different set of directors and writers – Bobby-Sanjay-Roshan Andrews(Mumbai Police), Jeethu Joseph (Memories) and now Shyam Dhar-Akhil Paul(7th day) – all have come to one actor within the span of last 12 months with such refreshing suspense filled stories shows that we have one new name thats getting synonymous with the thriller genre in Malayalam Cinema. It's Prithviraj Sukumaran.
Prithviraj brings in an unflappable intensity and urgency in his portrayal of David Abraham which makes sure whatever momentum is lost by the youngsters is brought back instantly. All the best scenes of the movies like the one where he makes Vinay Fort reveal his problem, his confrontation with Joy Mathew, his visits to the hospital and the local laboratory, the interval and the climax sequences – all easily belong to Prithviraj. This man has no intentions whatsoever to approach his profession any lightly !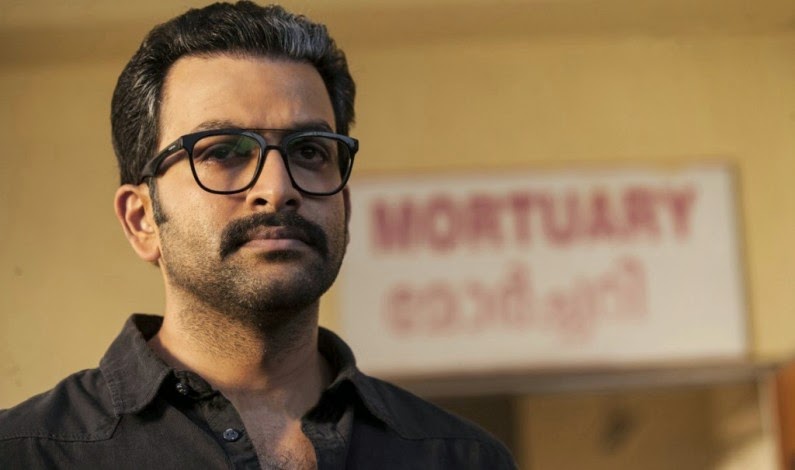 7th day doesn't insult your intelligence like most other movies of recent times do to you. Neither does it entirely blows away the huge expectations you had built on prior to the movie. Shyam Dhar and Akhil Paul have put up a decently thrilling story that keeps you engaged for most of the time. Now for some reason if it doesn't excite you completely, you still don't have to worry. There are still three other reasons which are strong enough to ensure that this movie is worth the visit to the cinema halls near you. They are Sujith Vasudev, Deepak Dev and Prithviraj Sukumaran.
P.S- In 2011, it was the same time around when Aashiq Abu rose quickly to the hottest property of the industry after the success of Salt and Pepper that Privhviraj became a target of social media attack and humiliation after the Brittas interview. 3 years later , today their positions have clearly reversed. Its so true when they say ' your lives can turn upside down in no time' !