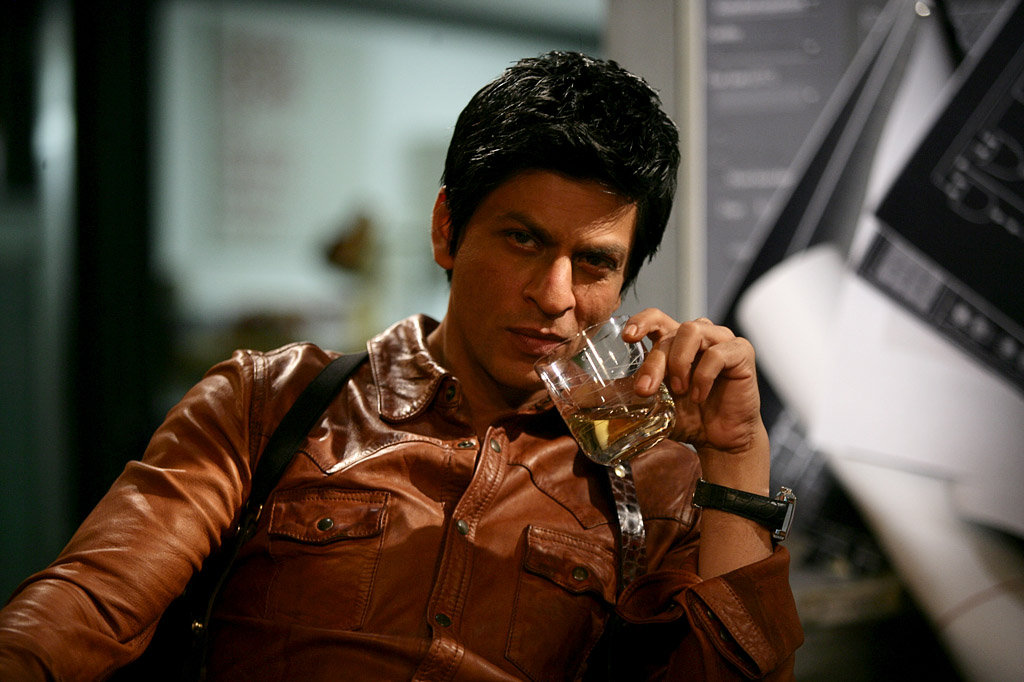 "Mere dushman samajh rahe the mein ab kabhi laut ke na aaonga.Ek gumnami ka samundar hai, usmein hi jaake doob jaaonga.Abhi baaki meri kahani hai,Poori duniya ko jo sunani hai." Farhan Akthar's dialogue does not only suit the movie Don2 but also fits perfectly to its lead actor – Shah Rukh Khan and can be directed at all those who hated Ra-one and thought he would take a while to bounce back. Because after the colossal disappointment of Ra-one , SRK strikes back with a brilliant performance in Don 2 and the movie is a stylish slick thriller.
Don 2 starts with Don surrendering to the cops (Priyanka Chopra and Om Puri) after 5 years from where the first movie ends. He is sent to the same same prison as Vardhan(Boman Irani) and they both escape from the prison. From then the movie revolves around Don's plan to rob the currency plates from Switzerland bank with the help of Vardhan and how he executes it.
Farhan Akthar who handles the story, screenplay and direction departments is not at his best this time around. The story of Don 2 is definitely not that great and the first half of the movie could have been brisker and better. But Farhan makes up for the flaws in the script through an engaging and thrilling second half ,some nice twists and turns ,stunning visuals and  brilliant dialogues and one-liners. The famous "Don Ko Pakadna Mushkil hi Naheen" comes at the perfect places.First half has an amazing car chase sequence and the entire bank robbery sequence in the second half is well executed.
There are two type of roles Shah Rukh Khan can play with amazing ease and playing a superhero in Ra-one was not one of them. First a romantic hero – there are few actors in the country who can beat SRK in this area.Second a bad guy- Baazigar and Darr being among the earlier movies in his career where the negative characters shot him to super-stardom. In Don2 , SRK is back to his familiar territory and in complete form playing the mean dangerous Don.
Shah Rukh Khan is stylish , he is charming , he has some excellent one-liners and he also has his famous wicked smile .Shahrukh Khan carries the entire movie on his shoulders and he almost overshadows everyone else in the movie with his towering presence. Priyanka Chopra and Boman Irani are good , rest all are average. You would also wish that better actors played the villains who could match with SRK.
Music is heavily disappointing. Shankar Ehsaan Loy who did a very good job in Don 5 years back fails here to create a single decent track which would be the main reason why the movie could not break the all time best initial collections for the first day. That is one plus point Ra-one had with the catchy 'Chammak Chalo'
Farhan Akthar gave us a big twist in Don by revealing at the end that Don is alive . In Don 2 Climax , he shows SRK in a bike with Don-3 in its number plate. Well as long as Farhan can deliver such slick thrillers and SRK can portray the Don so brilliantly , I would definitely love to see more of this Don.