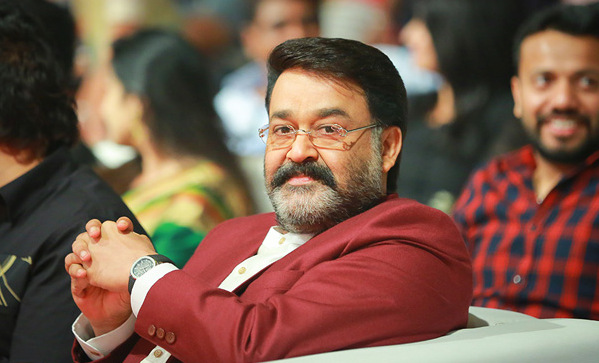 May 21, 2016:
Mohanlal turns 56. His last movie, Kanal had released in Oct 2015 and been a big flop. It's been 2.5 years since Drishyam .None of his movies since has really clicked with audience. It even included big duds like Mr Fraud, Peruchaazhi and Laila O Laila.  Even a guest role in Koothara in 2014 was cited by many as the most disappointing aspect in that movie. Many seriously thought Drishyam was a rare feat and he wouldn't be capable of giving a huge hit ever again.
May 21, 2017 :
Mohanlal turns 57.  During this last year, his Pulimurugan broke Drishyam's record. It also became first 100 crore Malayalam movie setting a bigger benchmark for any other movies in future. His Oppam, Janatha Garage and Munthiri Vallikal Thalirkumbol were also huge successes. Importantly they also saw him in all different roles – A blind man, a gangster and a father who is worried about his girl's love affair. Amid controversies, he walked up the stage and collected the special jury National award. Finally he has also hit national headlines for announcing the costliest Indian movie ever for the screen adaptation of Randamoozham.
Age is not a bar if you want to make strong comebacks or scale newer heights. One year is sometimes all you need to get your graph overturned. For a great example, don't look beyond Mohanlal. Happy birthday Genius.