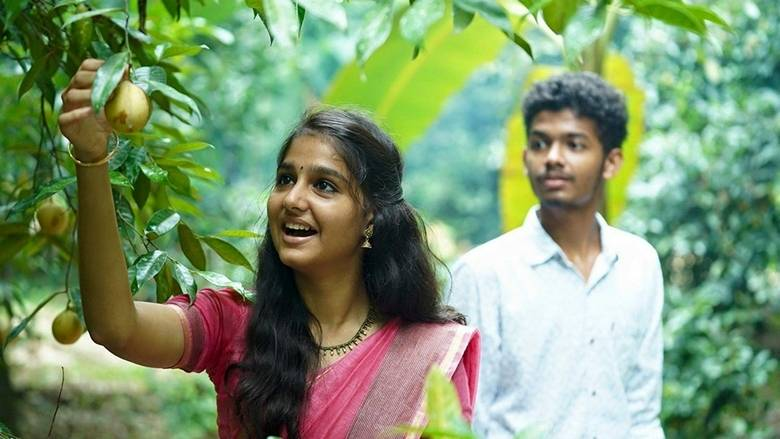 One of the things I liked most about Thanneer Mathan Dinangal is that it has a bound screenplay. All the sub-plots are well connected. Not a single detail in the movie is wasted. The missing power bank, Matha Jet's driver who is a friend of Jaison's brother – all would come back. The movie's ending is perfect. The friction between Jaison and his teacher,Ravi Padmanabhan is so delicately developed- It is just top notch writing.
One kid says a line, the second kid replies with a counter, the third would have another counter to it. You could write these jokes well. Still you need skills to execute it well on screen to bring out the maximum laughs. This is where Girish A.D makes a fabulous debut as director. Having Jomon T. John as a cinematographer helps, because this movie looks technically slick. In one of the movie's most endearing scenes where Jaison and Keerthy sit on steps and open up for the first time, the camera is so finely placed.
Also the kids behave like kids. They are not given tough lines. Even when they have to speak longer lines at times, they do fumble a bit like kids would. Mathew and Anaswara are terrific. Having Mathew as the hero does almost half the job for Girish. The initial scenes where he act as a studious kid is outright hilarious. What a talented kid ! The biggest name in the acting credits, Vineeth Sreenivasan is a revelation as Ravi Padmanabhan. His expressions and antics are superb in the scene where Jaison gives away runs in the last over of a cricket match.
What Girish does with such a small crew in his debut movie is nothing short of a phenomenal achievement. Thanner Mathan Dinangal is a sweet movie that I am sure I would be revisiting a lot in coming years.