When PK became the biggest grosser in Indian Cinema in 2014, it was always a given that it would be only another Aamir Khan movie which would break this record in future. For 2 years , PK's records remained intact .Now all eyes are on Dangal which opens this Friday if it would be able to surpass it. Why is Aamir Khan the most trusted brand in India when it comes to Cinema ? Why has calling the actor "Mr. Perfectionist" never been an exaggeration? Let's take a look.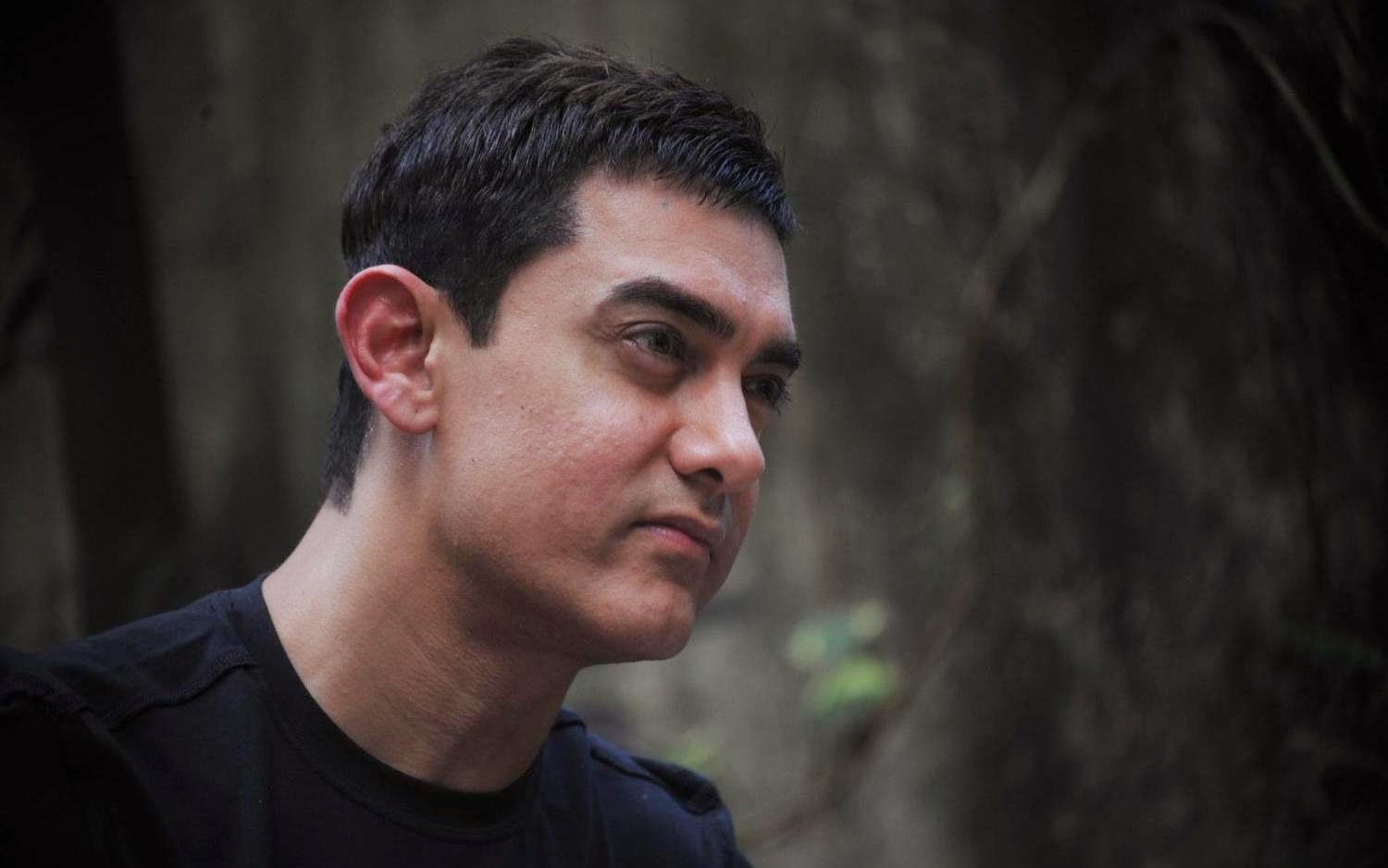 The change in outlook towards his profession particularly since 2001's Lagaan:
One could look at Aamir Khan's filmography and divide it to two at 'Lagaan' . Lagaan was one movie after which the actor started looking at Cinema with a different outlook and his movies started becoming more synonymous with the term 'quality'. Aamir Khan had given many memorable movies in the past like Andaz Apne Apne, Rangeela and Sarfarosh but still used to remain behind Shah Rukh and Salman in terms of fanbase and stardom.For two movies which released on the same date, Lagaan still fell lot behind Gadar in terms of box office collections re-iterating this fact.
But since then Aamir started the trend of doing one movie at a time which is now being followed by most other top actors .Still how Aamir gets so deeply into the skin of a character he portrays or how he involves in all other aspects of a movie end to end from choosing the title to scripting to release date to marketing is still something that others haven't been able to match up to.
The willingness to accept any role to be part of a good Cinema irrespective of its length and importance :
Taare Zameen Par was all about Darsheel and yet Aamir happily played a second fiddle because he knew it would be a movie that would strike a chord with viewers. Dil Chahta Hai was a movie where his co-actors would walk with laurels and yet he did it because he knew it would be a trend setter and would find a place as one of the finest male bonding movies ever in Hindi. Any other big star would be skeptical of giving Rang De Basanti's most important scenes to Sidharth. But Aamir did it because he knew it would be a movie that would stir the nation and create an awakening in the youth.
An amazing knack to read the viewer's mind and realize what they would love :

All producers who refused to take up Lagaan due to its large production scales would have never imagined that they were missing a chance to produce one of the only three movies that had been nominated for the Academy Award for Best Foreign Language Film from India. Shah Rukh and Abhishek would have never thought they were rejecting one of our best sports movies ever. But Aamir Khan sensed these great chances when he both produced and acted in Lagaan.
I love Ghajini's Tamil version except for the final few minutes where an unnecessary twin character of the villain was introduced. So it was a delight when Aamir Khan decided to changed its climax in the remake. It is this ability to read the viewers's minds that land him in projects like Taare Zameen Par, Rang De Basanti, 3 idiots or  PK. Talk about making big bucks and yet conveying social messages on education system, fake godmen , how to take care of a dyslexic child or how to awaken a nation's youth – Amazing indeed !
Revolutionizing the way movies were marketed in Bollywood :
Aamir Khan's marketing strategy for 2008's Ghajini was a stunner. He called out press conferences to promote his 8 pack , sported the same bald look as in the movie wherever he went, he became a barber in the streets of Delhi, released 3D PC games and what not ! The result was Bollywood's first 100 crore movie. For 3 idiots, the campaign where he went in disguise to various part of the country and set a prize for people who would find him did wonders too ! For PK, all he had to do was come out naked in the first look with a radio in his hand and the rest is history.
Choosing the most perfect occasion in a year to release his movies :

Ever since Ghajini, he has not really given up December to any other star in Bollywood. During the end of December, schools and colleges across the nation close for Xmas -New Year Holidays, several IT companies shut down and many others chose to take a big break . Aamir Khan , the shrewd genius he is, does not miss out the chance to make the most of it. 3 idiots , Dhoom-3  and PK which all replaced themselves as the biggest grossing movie of all time were released around Christmas holidays. Now Dangal is coming out in the same festive season too.
Finally and most importantly , the stubbornness to not revisit a type of movie that he has already done once :
In 2008, Aamir Khan liked a movie from South , remade it and earned big money. But he has never travelled that same path again. Others who followed suit like Salman, Akshay and Ajay Devgan have still no intentions to stop that habit though. Dhoom-3 is one movie that stood out from his other movies in recent years for the lack of a quality script but you can be assured that Aamir just wanted to try out that genre once and would not go back to that again. In fact if you look at the latter part of his career since Lagaan, you would be astonished at the fact how no two Aamir Khan movies are similar by any means !
Dangal's early preview shows has garnered excellent reviews which indicates an Aamir Khan movie would not be disappointing us once again. There is a term called "law of averages" .Which means for every series of successes, you are supposed to have your share of failures too to balance it out.  That law has not been applicable to Aamir Khan in a very long while !