There is this one scene of Vivek -" Eppadi iruntha Naan ippadi aayitten" that I search for and watch often. Its a movie set and the director wants him to deliver the line in a particular way .The way he repeats the lines in different tones is hilarious. I honestly keep forgetting the movie name. I often end up giving this one-liner to search for the scene in the Youtube than the movie name itself. Even today I had to search for that line – "Eppadi iruntha Naan ippadi aayitten"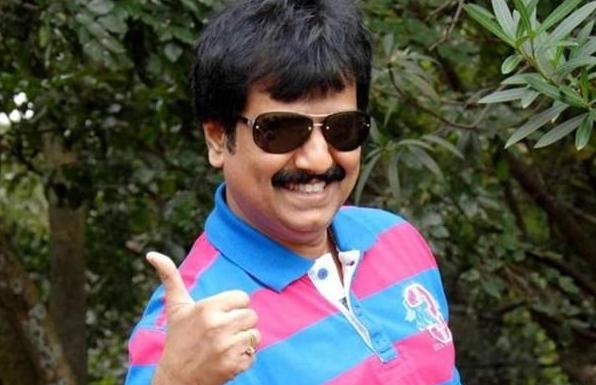 That was who Vivek was all about. Most of the times, his scenes ended up giving more repeat value than the movie itself. There is another hilarious scene in a movie where he draws a sketch of a beggar and his wife praises it. After a few seconds, when she says she has seen this face somewhere, he says he modelled it after his father in law. I don't remember the rest of the movie. I just remember Vivek and that scene.
Many complain about how these separate comedy tracks are a deterrent in Tamil movies. But when you have an actor with such fine timing like Vivek having a blast in his track and entertaining you more than the rest of the movie, does it matter ? I used to go back to the 2002 film Run only to watch his scenes skipping the rest of the movie, where he portrays the hero(Madhavan)'s friend who reaches Chennai to meet him. He keeps failing to meet Madhavan and each predicament he finds himself in reminds him of how he behaved to his father back in native. This is also the case with his superbly hilarious don avatar in the 2009 film Padikkathavan where the actor and his character towers above the rest of the movie.
When I completed watching Alaipayuthe years back, one character that stayed with me more was Sethu with the stammer. He kept his love for Shakthi within himself and still had a smile when she decided to marry someone else. No one else in the movie cared for him ! But Vivek made sure he left a mark with the viewers. Vivek surprised in many serious roles just like he shined in comedy. Few years later in the 2003 film Boys, when he was the only person to support the gang of boys through their hard times and carried a major part of the movie on his own shoulders, I once again adored the actor. When they are about to sign the contract and the music company asks him who he is , Siddharth replies "Boys manager". How his eyes have tears in that scene is truly heartening after how the character has developed and made a connection with you in the movie.
I missed Vivek when he stayed away a little from movies in early 2010s . Then in 2014 in in Velayilla Pattathiri, several minutes later when he appeared on screen, I suddenly had a smile. It was so great to see him back in the same form with that comic timing still intact . In 2017, Meesaya Murukku's extremely calm and matured father then again took me by surprise. When Vivek goes near his son and gives advices in a very gentle manner that kept helping the hero from time to time in the movie( there is something about the way he deliver his lines whether it is for a serious scene or a comedy scene), I really thought he was going to have a wonderful long career as a character actor. And then I heard today's news.
An actor whose mere presence on the screen could lighten up your spirits is gone too soon. You would be dearly missed. Thanks for all the great laughs Vivek. You are and will remain one of my very favorite actors.